The world's first ETF for the marijuana industry is being given a new mandate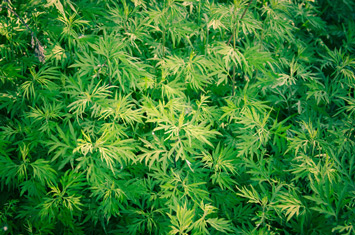 Horizons ETFs is planning rename the Horizons Medical Marijuana Life Sciences ETF (HMMJ) as Horizons Marijuana Life Sciences Index ETF. The name change will take effect on or about June 15, but the ticker symbol will remain the same.
HMMJ currently provides exposure to a basket of "North American publicly listed life sciences companies, and other companies with significant business activities in the marijuana industry," according to a statement from Horizons ETFs.
"In connection with the change in name … HMMJ's investment strategy will, subject to regulatory approval, be modified to reflect the proposed change in federal law to legalize recreational use of marijuana in Canada," the company said.
The firm added that the fund will not invest in companies primarily focused on serving the medical or recreational marijuana market in the US, or the recreational marijuana market in Canada, unless it becomes legal. However, pending regulatory approval, HMMJ's investment strategy will be adapted to permit investment in marijuana companies that currently or will derive part of their revenue from the cannabis industry in US states where use has been legalized.
"The North American marijuana industry continues to evolve rapidly from a regulatory and issuer perspective," said Horizons ETFs President and Co-CEO Steve Hawkins. "We want to ensure that HMMJ has the flexibility to own a diversified portfolio of marijuana industry stocks so it can meet its investment objectives."
A new offer of HMMJ in US dollars will also be listed on or about June 19 under the ticker symbol "HMMJ.U."
For more of Wealth Professional's latest industry news, click here.
Related stories:
Plunge in cannabis stocks tests investors
Losses suffered by marijuana ETF