Kathy Bock, head of Vanguard's Americas business, talks to WP about fees, going remote and helping advisors through the pandemic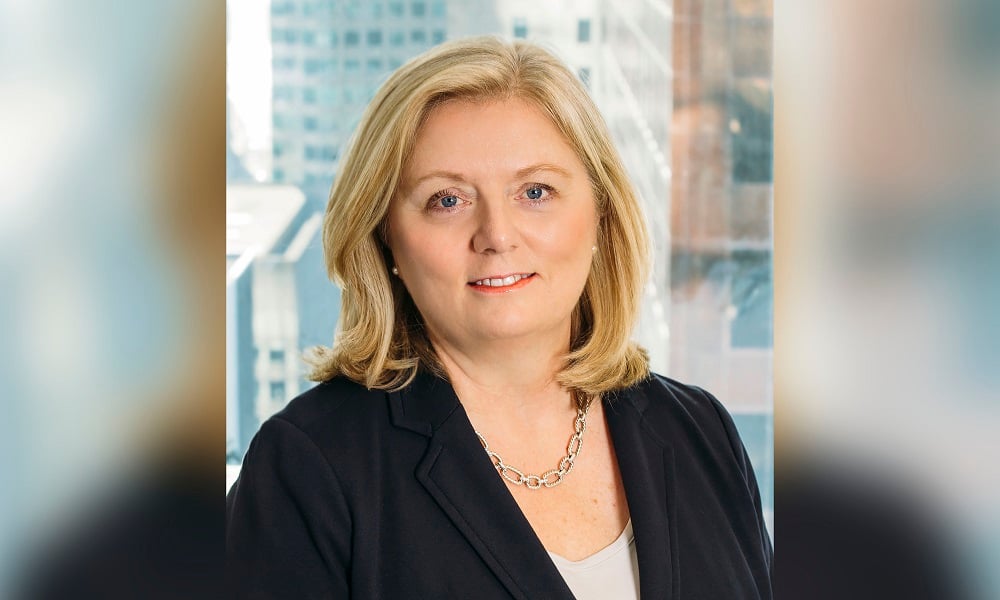 We've all been there. Money's a little tighter – maybe there is a car to pay off or, worst-case scenario, you've lost your job – and you have to reassess household outgoings. Do you really need that seventh streaming service? Maybe you can live without tenderloin steak every Friday? Perhaps that $50 beard trim was a little over the top?
A flippant exaggeration, of course, in these serious times. But for everyday expenses, for many this will mean a fresh look at investment fees, which Kathy Bock, principal and head of Vanguard's Americas business, including Canada, suspects will come under even more scrutiny in 2021 as we enter a decade that, according to analysts, is expected to feature much lower returns than previous years.
Bock sat down with WP – virtually, of course – to reflect on how Vanguard continues to adapt to the pandemic, how they supported advisors last year and how she views 2021. Known for its lower fees, ensuring investors understand what they are paying for has always been a cornerstone of the global product-provider's approach, and Bock believes investors will be more attuned than ever to what they are paying.
She said: "First and foremost, we really believe people need to understand what they're paying for. Usually, when they see that, they do become a bit more fee sensitive."
Despite the portfolio numbers games, Bock stressed that this is a people business and, therefore, sensitivity of the most human kind was needed when COVID-19 struck, the markets crashed and staff were sent home to work remotely.
She said that looking back, there are mixed feelings. On the one hand, there were – and continue to be – devastating effects on society and the economy as people mourned lost love ones or dealt with a loss of work. On the other hand, Bock told WP we saw the best in humanity as folks rose to the occasion and helped each other through the turmoil.
While she also worked through the Global Financial Crisis and 9/11, Bock believes that this time it felt personal.
Bock said: "As a leader, you're really reminded of, first and foremost, the people aspect in all this. You wake up every moment of the day thinking about the people that work on your teams, the people in the company, your clients, and the impact on them from a personal perspective.
"You have to be cognizant of that throughout. It's super important and it's what people remember, whether they're your clients, or people in your teams."
Proud of how Vanguard reacted, and quick to recognize the work of her team in Toronto as well as the firm's global team, people were the number one priority. In lockdown, this is, ironically, helped by technology, something that differentiates COVID from other modern-day crises.
Bock admitted she had been stretched as a leader during the past 10 months and that the period has reminded her of the "power of team".
"You're experiencing colleagues' experience", she said. "As a working parent with children who are trying to get their schoolwork done, or with the challenges of having everybody try to work in the same room. With our advisor clients as well, you're in their home, which was a whole different experience and it enabled us to have a whole different level of empathy."
It was soon clear, not unexpectedly, that Vanguard's advisor community was stressed. The company moved quickly to provide them with research, facts and credible information to mobilize advisors with regards to informing their own clients, the end investor. Central to this was communicating with advisors on their terms, creating a market volatility hub and using its position as a large, renowned company to get its research out there.
Bock said: "We were amazingly quick [at pulling the information together]. We learned that we can move really quickly when we need to and I want to keep that going forward."
She added: "We also held webinars and brought some of our global experts on to answer very specific questions. We have a lot of experience in tough times of market volatility, which tells us that it's not the right time to be making drastic moves with your portfolio. Fortunately, we were able to really get that point home with a lot of advisors in order to help them with client conversations."
Hindsight shows that those who decided to divest, particularly of equities, lost out on a huge recouping of returns. Vanguard's set of principles are designed to avoid such errors: know what your financial goals are; have an asset allocation that's sensible and not too concentrated; stay the course; and make sure you are not overpaying for your portfolio. Never have these been as valid as the past 10 months, Bock added.
Consensus is that the economy will follow the effectiveness of dealing with the pandemic. From Vanguard's business perspective, its outlook echoes that and believes vaccine implementation will eventually mean better economic health and the lifting of restrictions.
As we begin 2021, Bock said Vanguard has seen great interest in its single-ticket ETF solutions, which give people reliable and well-diversified products at this uncertain time. She expects this trend to continue through the year as the world grapples with this deadly pandemic.
Many people will also be reassessing their finances right now and re-aligning retirement plans. As part of that, Vanguard recently launched its Retirement Income ETF Portfolio (VRIF) and it has been hugely successful already. Bock said it's ideal for retirees and a product that is balanced and diversified, and provides a stated percentage monthly distribution.
"It's done incredibly well and has really outpaced what we had expected for that product," Bock said. We think we're going to see that continue. It's a product that's pretty straightforward, well-priced and it gives you, not total certainty, but something that's pretty reliable."