Offered as an alternative to cash, the new products promise safety and liquidity without sacrificing returns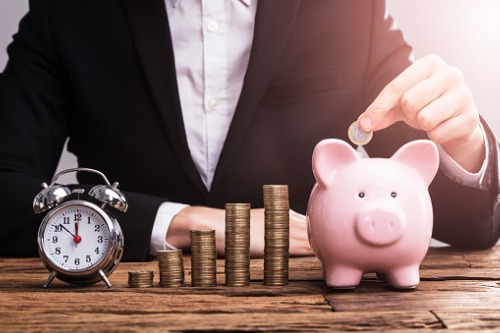 Two firms have announced new financial products that provide Canadian investors with liquidity and safety, without having to limit their potential returns by holding assets in cash.
First Asset Investment Management has unveiled the CI First Asset High Interest Savings ETF, which is trading on the Toronto Stock Exchange under the ticker symbol CSAV. With an objective of maximizing monthly income for unitholders while preserving capital and liquidity, the fund invests primarily in high-interest deposit accounts.
"Many investors need to hold cash in their portfolios but end up sacrificing returns to achieve safety and liquidity," said CI First Asset ETFs President Rohit Mehta. "The CI First Asset High Interest Savings ETF has been designed to be a higher-yielding alternative to holding cash directly, while preserving the benefits of daily liquidity, convenience and flexibility."
CSAV offers unitholders higher income potential than holding cash directly by investing in high-interest savings accounts from schedule 1 banks including BMO, CIBC, National Bank, Scotia Bank, and RBC. It seeks yields of approximately 2.1%, with interest accruing daily and paid monthly. It also comes with a management fee of 0.14%, and offers investors efficient access to their cash savings by imposing no penalty for early redemption and providing daily liquidity.
Meanwhile, iA Financial Group has also unveiled a new high-interest savings account, available to all its individual savings and retirement clients.
"The arrival of the high interest savings account is an important step in the diversification of our range of investment options," said Pierre Vincent, Senior Vice-President, Distribution and Product Development at iA Financial Group. "It's a great solution for clients looking to invest some of their money away from the risk of a stock market downturn."
The firm's first savings product to offer a high-interest account option came in 2016, in the form of the My Education+ offering for RESPs. The company said it now offers a similar solution in all its products, regardless of registration type (RESP, TFSA, RRIF). Clients also have the opportunity to experience the benefits of segregated funds such as creditor protection, quick and confidential payment to beneficiaries in case of death, and access to their savings at any time.
First Asset and iA Financial Group are by no means the first to offer high-interest options for Canadian investors and customers. In March, Ninepoint Partners announced the approval of changes to its Ninepoint Short Term Bond Fund, renaming it Ninepoint High Interest Savings Fund. Its investment objective was also changed to maximize yield on cash balances while providing easy access to investments with daily liquidity by investing in high-interest savings accounts at Schedule 1 Canadian banks.
"There is a need for high-quality, short-term vehicles for investors and advisors to earn higher returns on cash balances being set aside for new investments, purchases or expenses," James Fox, Co-CEO and managing partner at Ninepoint Partners, said at the time. "We feel that the Ninepoint High Interest Savings Fund will provide investors with convenient access to such a vehicle."
The Ninepoint High Interest Savings Fund is structured to seek reasonable returns in the short term and offer daily liquidity without penalty for redemptions.