The new fund provides active exposure to a market with the potential to dwarf Canada's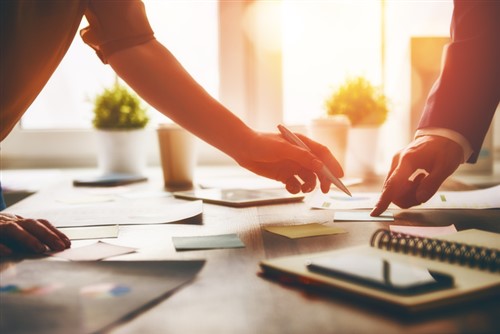 Evolve ETFs has launched the Evolve US Marijuana ETF (USMJ) on the Aequitas NEO Exchange. Debuting today, USMJ is the world's first ETF focused on the US marijuana industry.
For a management fee of 0.85% plus applicable sales tax, Horizons' index-based HMUS promises passive exposure to a basket of producers, developers, and suppliers of cannabis-based products, as well as investment companies with stakes in the industry or firms with business ancillaries. On the other hand, Evolve's active Canadian dollar-denominated USMJ may invest in equity securities of domestically or globally listed companies with business activities in the US recreational and/or medical marijuana industry.
As the portfolio manager for the fund, Evolve will follow an investment process that incorporates quantitative techniques, fundamental analysis, and risk management to the portfolio. In addition, it will use its discretion to incorporate a dynamic foreign-exchange strategy to hedge back to the Canadian dollar.
Evolve's active expertise in the pot sector is evident in the performance of the Evolve Marijuana Fund (SEED). The first pot fund launched by the firm, it bested 507 other equity ETFs on the TSX to become Canada's top-performing TSX-listed equity ETF over the past year ending March 29, 2019. SEED managed to generate a return of 58.43% over the period; since its launch, it more than doubled the performance of the North American Marijuana Index.
That record may make SEED a tough act to follow for USMJ. But there are tailwinds blowing in the second fund's favor.
"The cannabis opportunity in the US is similar to that of Canada a couple of years ago, but in many respects has the potential to be exponentially larger," said Evolve President and CEO Raj Lala. "In the US, 10 states have legalized recreational use and 33 states have legalized medical use. Given the population in the US compared to Canada, there are some US cannabis companies generating more revenue than Canadian producers, albeit with much smaller market caps."
"The US market will provide more opportunities for brand cultivation and experimentation with different consumer formats like edibles, infused beverages and pharmaceutical products," said Elliot Johnson, Evolve's chief investment officer and COO. "Canadian advertising and marketing rules are likely to constrain experimentation in the marketplace … Many US states, on the other hand, are quite permissive in what private enterprise can bring to market and how they can advertise."
Johnson also predicts that retail roll-out in Canada will be similarly inhibited compared to some US states that have legalized cannabis. With the development of brands and in-store experiences potentially being slowed in Canada, he expects "Canadian companies will be very interested in looking to the US to see what's working and what isn't.
"There are several laws currently making their way through Congress that would expand legalization of recreational cannabis and give those companies better access to banking and capital," he added. "The US will be positioned to become the largest cannabis market globally."