ETFGI's Deborah Fuhr looks ahead to 2020 and promises debate and insight at organization's summit next month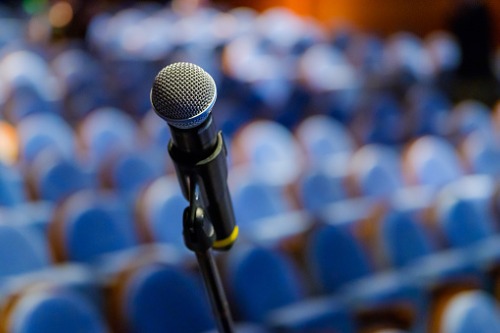 The great and good of the Canadian ETF industry will gather on December 2 for in-depth discussions into trends and developments affecting the space.
The ETFGI Global ETFs Insights Summit at the St Regis Toronto boasts a stellar line-up of speakers, who will take on topics such as the impact of regulatory changes on the markets and trading and, on the 30th anniversary of ETFs, how professionals must bust the myths that continue to dog the industry.
The event is free to attend for buyside investors and financial advisors, and attendees are eligible to receive 6 hours FP Canada-approved CE. Registrants will also receive a complimentary copy of the CFA Institute's book, A Comprehensive Guide to Exchange Traded Funds.
Confirmed speakers include: Spencer Barnes, Associate Vice President, Mutual Funds & ETF Strategy, Raymond James; Raymond Chan, Director, Investment Funds and Structured Products, Ontario Securities Commission; Prerna Chandak, VP ETF Product & Strategy, Mackenzie Investments; Michael Cooke, Senior Vice President, Head of Exchange Traded Funds, Mackenzie Investments; Camilo Gil, Executive Director, CIBC Capital Markets; Kevin Gopaul, Global Head Exchange Traded Funds, BMO Global Asset Management; Katie Gouinlock, Head of Canada ETF Capital Markets, Vanguard Investments Canada; Michael Greenberg, CFA, CAIA, Vice President, Portfolio Manager, Franklin Templeton Multi-Asset Solutions; Margaret Gunawan, MD, Head of Canada Legal & Compliance, BlackRock; Steve Hawkins, Board Vice Chair CETFA, President & CEO, Horizons ETFs; Jin Li, Vice President, ETF & Quantitative Research Analyst, Equity Research, BMO Capital Markets; Patrick McEntyre, Managing Director, Electronic Trading & Services, National Bank Financial; and Jos Schmitt, President & CEO, Executive Director, NEO Exchange.
Deborah Fuhr, managing partner and founder of ETFGI, believes this is a summit with a difference: no product pitches.
She told WP: "It's attractive because, when you're thinking about due diligence, they're not trying to pitch why you should use their ESG product, or their smart data, their thematic or their fixed income. They are talking about the attributes, how to think differently about the indices and being able to pick the right product, as opposed to being told 'this one's the best'.
"Given the huge array of products, people should understand the differences, starting from benchmark, whether its currency-hedged, where it's domiciled, and how to really think about the differences and cost based on different structures."
She said the event will also debate the best strategy to trade ETFs, an area that will include a host of different perspectives and opinions.
She added: "The whole idea is to have substantive conversations to grow people's knowledge and understanding, and bust some of the myths that people have about ETFs and how they're used."
Furh launched ETFGI in 2012 after serving as global head of ETF research and implementation strategy, and as managing director, at BlackRock/Barclays Global Investors. She is also a founder and board member of Women in ETFs, which has 5,300 members worldwide.
The summit will attempt to peer into the future to address what's next for ETFs, and the drivers and forces behind further growth. Fuhr admitted there remains a knowledge gap that needs to be addressed, especially around smart beta and a lack of understanding around an ETF's liquidity.
She said: "People are afraid ETFs are going to go bust. To be fair, I started doing ETF education 1997 and I thought that after a year or two, my job would be done!"
However, new benchmarks, types of products and asset classes have been the catalyst for new ways of thinking about investing. Fuhr added that robos, for example, are now doing things differently, putting ETFs into different types of savings or investment products, while the multi-asset class is posing new challenges and investment options.
The event will also include sponsor workshops, enabling people to network in smaller groups, while fostering a sense of community and a sharing of knowledge is central to the event's ethos.
The line-up will examine ETFs in portfolio construction and how institutions and financial advisors are using them, and how political and economic trends are affecting this. Fuhr told WP that 2020 promises another year of change and innovation.
She expects more firms to come out with smart beta, fixed income and thematic products, and she believes more companies in the US will launch products because of the advent of the ETF Rule, which allows ETFs that meet certain conditions to go to markets without the delay of obtaining an exemptive order.
The only types of products not covered are leverage and inverse – Fuhr prefers to call them periodically disclosed ETFs rather than non-transparent active – but everything else can come to market just like a mutual fund.
She said: "We're seeing a levelling of the playing field for ETFs relative to mutual funds in terms of coming to market. And we're also seeing a levelling of the playing field for ETF issuers, because the exemptive release that was given historically will not be the same for every issuer.'"
Fuhr added that the advent of Google partnering with banks to offer savings products will also be a pivotal moment next year. An Amazon-style ability to compare and look up other people using the product will be a "powerful tool" in the advisor space because so many individuals are afraid to talk about finance.
"It's taboo," she said. "You often don't talk to your partner about it. You don't talk to your friends and family about it. You don't talk about how much money you make, and so people don't have a good place to go to compare and learn.
"Many are using robos to do that but when they go to invest, they tend to look for that hybrid model because they do want to talk to an advisor or someone to help them out and make sure they're doing the right thing.
"Technology will move forward in interesting ways and I think we'll have more FinTech offerings to help us use and select ETFs."
Product selection will also increasingly reflect attitudes to governance, socially responsible investing and ethical investing, in particular the gender pay gap. Fuhr said the reality is that the industry is not balanced in terms of the number of women in all levels of companies.
"We have a real focus on how many women get on board. But I do think it's important to have women throughout organizations, as well as other diversities; it's not just women. Those will be the types of things I think that will influence product development and product selection."