Short-term panic has shrunk assets overall, but long-term opportunities still lie ahead for certain segments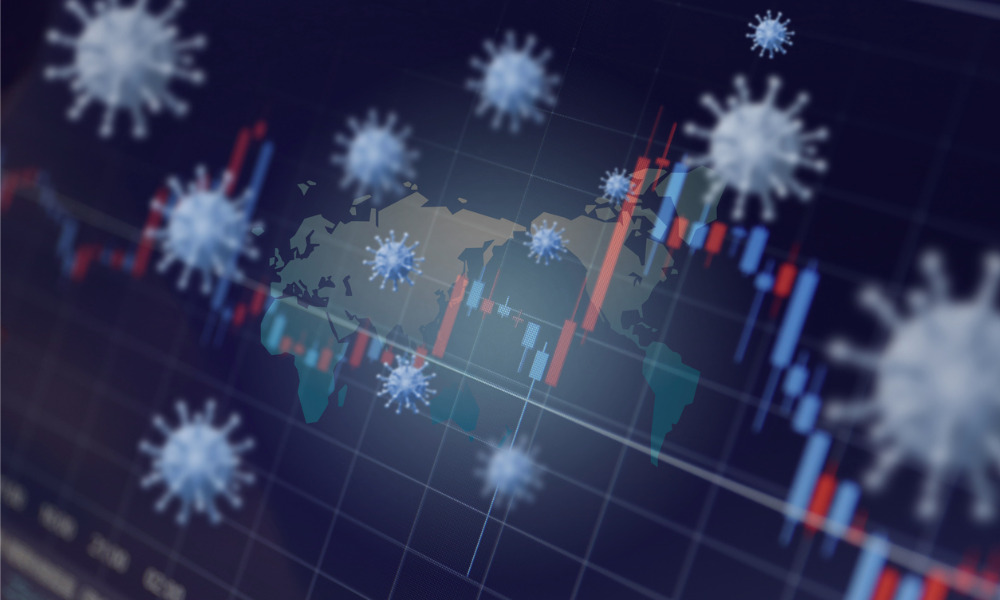 The selloff sparked by the COVID-19 crisis has eroded assets in the thematic ETF space over the past quarter, but some themes may be set to benefit in the long term.
In a piece published by WealthManagement.com, CFRA Senior Director of ETF and Mutual Fund Research Todd Rosenbluth noted that the thematic ETF space consisted of 125 members at the end of the first three months of 2020, as tracked by ETF firm Global X Management. Global X's taxonomic system for the thematics space includes ten mega-themes, which are classified into three categories.
"Most mega-themes — such as robotics and new consumer trends — had much smaller asset bases [at the end of the first quarter], hurt by the impact of Covid-19," Rosenbluth said.
The Disruptive Technology category represents US$18 billion —73% of thematic ETF assets — and includes Connectivity, Digital Content, and Robotics. The People & Demographics category has a modest US$2.6 billion, and the Physical Environment category had US$4.2 billion.
"Within the disruptive technology category, there were both asset-growing and asset-declining mega-themes," Rosenbluth said. While assets in connectivity-focused ETFs surged from US$3.6 billion to US$4.0 billion over the first quarter, robotic funds shrank from US$3.2 billion to US$2.4 billion.
Under the Connectivity mega-theme, he highlighted the Defiance Next Gen Connectivity (FIVG) and First Trust Indxx NextG ETF (NXTG) ETFs, both of which invest in companies that capitalize on a long-term trend toward 5G communications through research and development or commercialization of systems and materials that support the technology.
"The broad adoption of 5G technology is expected to transform work practices and daily life by providing faster speeds, better functionality, and lower latency," Rosenbluth said.
The pressure on robotics funds, meanwhile, was felt particularly by the category's two leading products. The Global X Robotics & Artificial Intelligence (BOTZ) ETF shriveled from US$1.5 billion to US$1.1 billion in assets as it sustained US$170 million in net outflows. The ROBO Global Robotics and Automation Index ETF (ROBO) was tossed out of the billionaire's circle, going from US$1.3 billion to US$922 million in assets due partly to redemptions amounting to US$111 million.
"Yet, the investment case for robotics and artificial intelligence is enhanced as a result of Covid-19 as companies rethink their supply-chain strategies," Rosenbluth said, noting the technology's cost-control potential for manufacturers looking to reshore operations and diversify supply chains.