At the Annual Conference Experience, WP gains insight into the first-ever ETF focused on the next era of mobile connectivity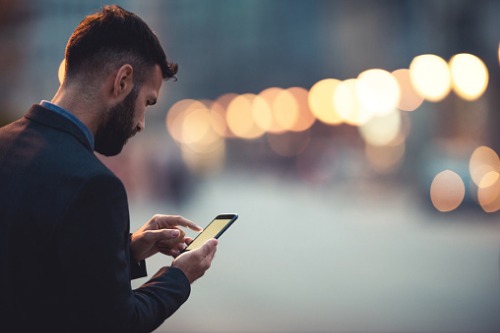 Leveraging of new bandwidths. Massive MIMO (Multiple Input Multiple Output) stations. Beamforming. Full duplex communication.
To the layperson, those terms probably sound like they came straight out of Star Trek. But that list of features actually describes one of the most exciting technology themes to come out of this decade — and there's only one ETF in the world devoted to it.
"I think we've really tapped into something consumers have been looking for," said Paul Dellaquila, global head of ETFs at Defiance ETFs. "5G is one of the most talked about topics on television and one of the most searched topics on Google, and we are the first ETF focused exclusively on the
buildout of 5G."
In an interview with WP at the Annual Conference Experience, a four-day event hosted by the Investments & Wealth Institute, Dellaquila shed light on the Defiance Next Gen Connectivity ETF. Trading on the New York Stock Exchange with the ticker FIVG, the fund launched on March 5, and has grown from being seeded with US$2.5 million in capital to having just over US$82 million in net assets.
FIVG is the latest in Defiance's thin but growing shelf of ETF products built for the next generation of investors; that includes a strategy focused on quantum and machine learning, and one focused on augmented and virtual reality. True to its name, the firm is poised to defy expectations as it knocks on the door of US$100 million in net assets within just eight months of existence.
"We want to focus where the big boys aren't," Dellaquila said, explaining the firm's emphasis on niche themes rather than big-bucket opportunities like core-exposure and smart-beta funds — areas where large firms like BlackRock have to win. "They are not going to spend a lot of resources focusing on things like robotics or 5G. We are myopically focused on 5G and these areas, and we are perfectly fine winning 2% to 5% of advisors' portfolios; we can live off the scraps from the Vanguards and BlackRocks of the world and still build a successful business."
He described 5G as "probably the most disruptive technology in this decade," and the fact sheet for FIVG presents a convincing case. Beyond providing faster speeds, more functionality, and lower latency, widespread 5G connectivity could impact and enhance a broad spectrum of areas including Enhanced Mobile Broadband (EMBB), Massive Internet of Things (MIoT), and Mission Critical Services (MCS).
That breadth of influence is reflected in the sheer diversity within FIVG's portfolio. Built to track the BlueStar 5G Communications Index, the basket holds companies plucked from a variety of industries, with no single name dominating. "We have everything from chip manufacturers, mobile network operators, REITs for the infrastructure buildout … we are trying to make sure we have all the components that are going to be supporting and going into this 5G rollout," Dellaquila said.
While capturing a substantially significant theme, FIVG is offered at an attractive price point of 0.3%. With a growth component from semi-conductor company exposure as well as an income component from REITs and traditional telecoms companies, it hosts attractive features for many investors; Dellaquila said the fund can serve as a core complement in a portfolio.
As bold as the vision of FIVG is, it may be hard to appreciate for advisors, particularly as the average age for the industry professional is estimated to be between 55 and 65 years old. But Dellaquila argued that in order to establish a relationship with the new wave of clients, advisors must learn about what matters to Gen-Xers or millennials, including things like technology and ESG.
"We are offering tools to help advisors express views that are important to that next generation," he said. "It's important for them to focus on wealth retention, to keep those assets in-house while having succession planning in their own teams. If they can build portfolios that look a little bit different, make those assets a little more sticky, the retention rate for them is going to be much higher."