Proposed framework aims to help advisors, investors, and fund manufacturers align with common definitions of RI approaches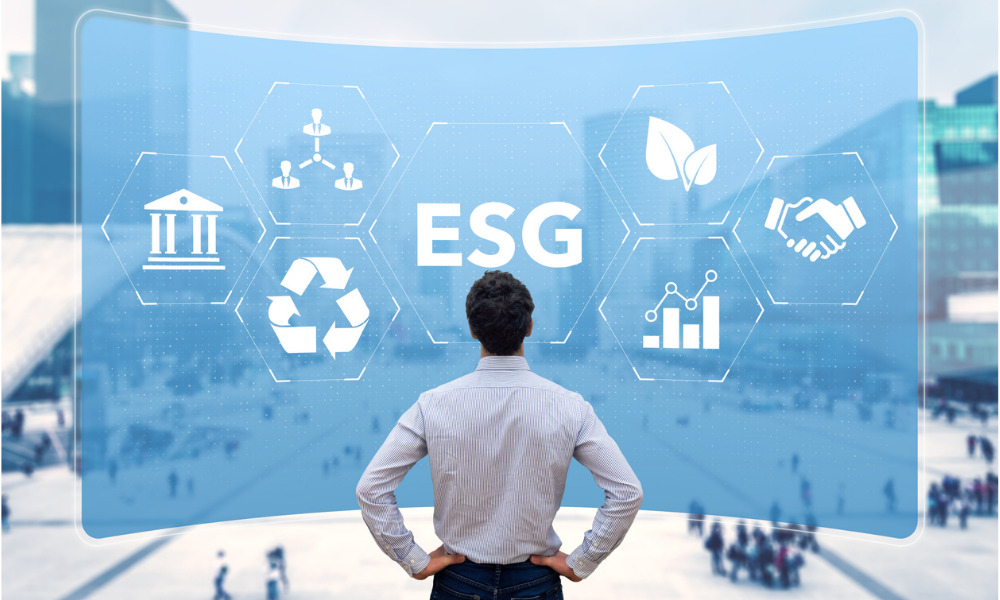 A group of Canada's major investment fund data base and research firms have unveiled their latest effort at helping to create clarity across the country's responsible investment landscape.
The Canadian Investment Funds Standards Committee (CIFSC) has published the second draft of its proposed Responsible Investment Identification Framework, which is aimed at helping investors, advisors, and fund companies across Canada find alignment on common language and definitions around responsible investing (RI) approaches.
"Even through the pandemic selloff of March 2020, investors were still buying up sustainable or responsible funds, which have only grown in size since then," said Ian Tam, Director of Investment Research, Canada at Morningstar and Chair of CIFSC. "Assets in RI products doubled last year, and fund manufacturers are continuing to launch new sustainable products."
But even amid the torrent of demand, Tam says Canadians are still generally unclear about what it means to invest sustainably or responsibly, and advisors are still having difficulty filling the gap. Beyond that, he notes that fund managers' approaches and language around their strategies vary significantly, adding to the confusion.
The CIFSC framework covers six different (but not mutually exclusive) RI approaches: ESG Integration and Evaluation, ESG Thematic Investing, ESG Exclusions, Impact Investing, ESG Related Engagement and Stewardship Activities, and ESG Best in Class. Each approach listed in the framework comes with a specific definition, as well as a "fund universe" identifying some examples of types of funds that might fall under the approach.
While some investors and advisors might be eager to have investment products clearly tagged as responsible or sustainable, the CIFSC emphasized its framework isn't a labelling standard. It's also not meant to measure performance or magnitude – no RI approach is treated as more or less effective than the others – but rather to help investors navigate the different approaches that are outlined in regulatory documents from fund manufacturers.
"Over the past seven months, there's been a number of regulatory actions that I think have worked in favour of the responsible investor," Tam said.
In October, the Canadian Securities Administrator's (CSA) proposed a framework for stock and bond issuers to disclose their climate-related risks and greenhouse gas emissions; that was followed in December by guidance from the Investment Industry Regulatory Organization of Canada (IIROC) encouraging its advisors to include ESG-related objectives when collecting KYC information. More recently in January, the CSA put out their guidance on how fund manufacturers should be disclosing their ESG related investment approaches within their prospectuses.
The proposed identification framework is limited to investment funds that are domiciled or listed in Canada. To avoid adding more complexity to ESG conversations, the CIFSC has built their framework while considering global developments in ESG and sustainable investing frameworks, such as the CFA Institute's Global ESG Disclosure Standards for Investment Products.
"This framework is very closely aligned with the CFA Institute's standards, but we're not requiring a fund manufacturer to claim compliance with those standards to be identified under our framework," Tam said. "Our proposed framework is also complimentary to the CSA fund disclosure guidance unveiled earlier this year, while not being in contradiction with any regulatory requirements."
As a disclosure-based framework, the CIFSC's proposed system relies on investment fund manufacturers in regulatory filings and other documents, which includes prospectuses and offering memorandums. The new draft framework is open to a 60-day consultation to conclude in June, at the end of which voting members of the CIFSC will review the comments and take it to a vote.
If they vote to accept and implement this draft, Tam says the data providers under the CIFSC will begin the work of consolidating their databases of RI funds into a succinct list of products that use at least one of the six approaches under the framework. While the CIFSC still encourages advisors and investors to do additional research to determine an RI fund's suitability, Tam is optimistic that it will help address concerns around greenwashing.
"Before you can decide if a fund is greenwashing, you have to understand the approach it's claiming to use. So I think this framework offers the first step for people to understand if a fund is being purposefully misleading," Tam says.