Sustainable funds and ETFs took in $2.2 billion as number of year-to-date launches tops 2020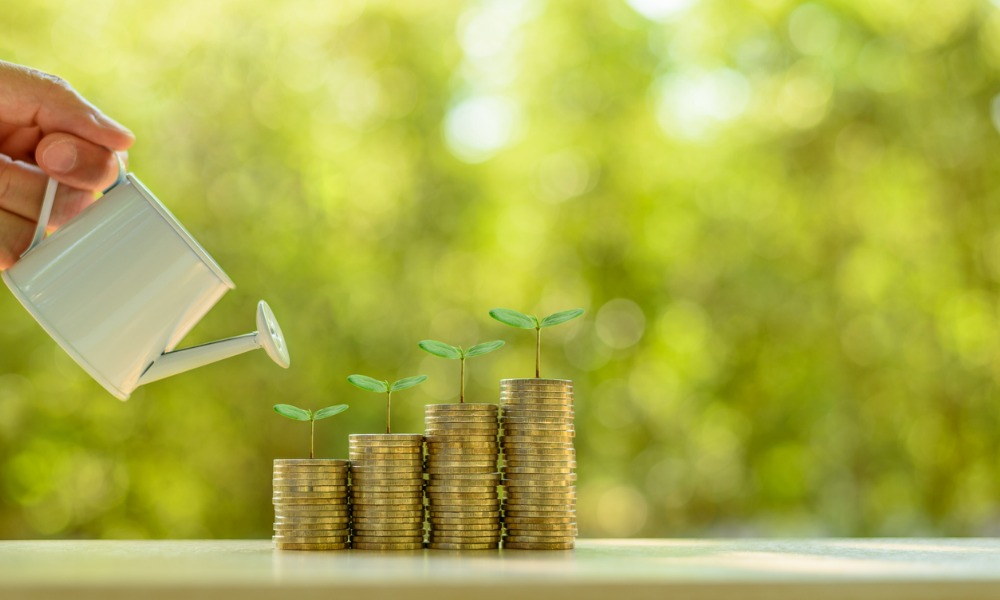 The growth in Canada's ESG fund industry continued last quarter, though it might be showing signs of fatigue following the explosion of sustainable investing interest in recent years.
In its latest report on Canada's sustainable investment fund landscape, Morningstar said Canadian assets invested in sustainable funds and ETFs saw continued growth during Q3, albeit slower compared to the first two quarters of the year.
"By assets under management, sustainable funds and ETFs topped CAD 28.2 billion, representing a quarter-over-quarter growth rate of 7% and a year-over-year growth rate of 143%," said Ian Tam, Morningstar's director of Investment Research, Canada, who authored the report.
Q3 net inflows into sustainable funds and ETFs were estimated to total $2.2 billion, similar to Q2. The overwhelming majority of flows in the third quarter (94%) went to actively managed funds, which was largely a function of the sheer number of active products accessible to investors.
Through an asset class lens, equities dominated, representing 75% of Canada's sustainable investment fund landscape by assets. Fixed income took 18%, while the rest (6%) went to allocation funds. Drilling deeper, Tam said very few sustainable products fell under categories like Canadian small- and mid-cap equities, which he attributed to the limited ability of smaller reporting issuers to organize and prepare ESG information disclosure relative to larger players.
"This may very well change in the years ahead as the Canadian Securities Administrators very recently announced plans to require Canadian issuers to disclose Scope 1, Scope 2, and Scope 3 greenhouse gas emissions and the related risks, in a comply-or-explain framework," he said.
The Canadian sustainable fund landscape also continued to be top-heavy, with seven firms – namely NEI, RBC, Mackenzie, BMO, Industrial Alliance, Desjardins, and AGF – controlling 80% of sustainable assets between them.
The third quarter also saw 14 new sustainable funds, bringing the 2021 total so far to 63 new sustainable investment products; that's more than the 46 product launches that happened during the entirety of 2020, the report said. Of the sustainable funds launched in Q3 2021, eight sucked in more than $100 million.
Still, not all the numbers are positive. According to Tam, slightly less than half of sustainable funds – 65 out of 136 – were able to best the average performance for their respective categories over the first three quarters of the year.
"Sustainable fixed-income funds in particular seem to have shown weakness relative to peers with only nine of 30 funds managing to beat the category average, while most sustainable equity funds have managed to outperform their peers, with 67 of 109 funds outpacing their categories," he said.