CEO highlights disconnect in the market and explains portfolio moves as he repositions for remainder of the year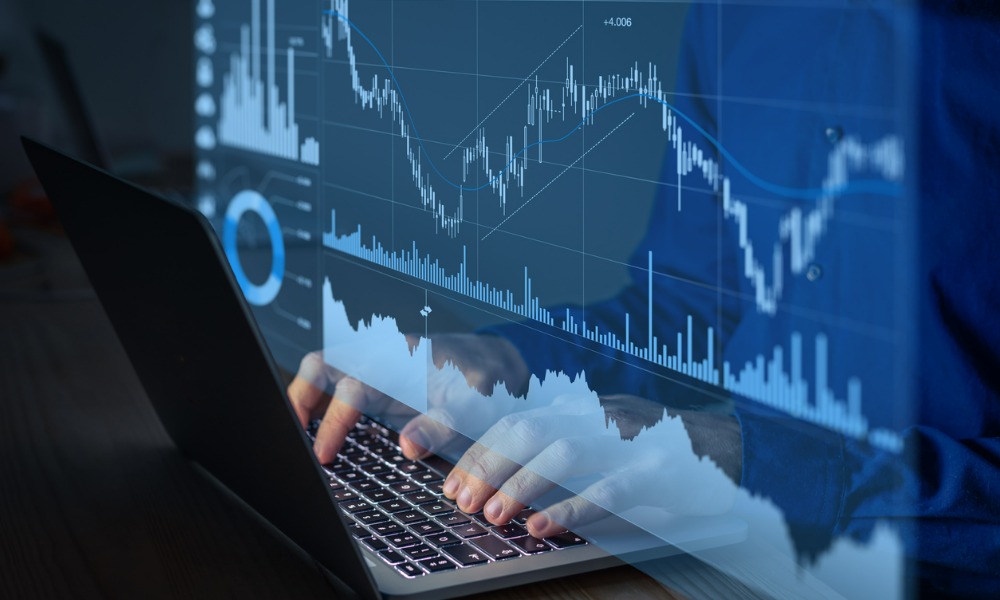 The biggest challenge for the advisory community in 2021 will be dealing with clients' expectations and excessive market optimism in the wake of a barnstorming 2020.
Elie Nour, CEO of Nour Private Wealth, believes investors were spoiled last year as they went from the doom and gloom of the March crash into a stunning bull market within weeks. Heading into 2021 and many just expect more of the same, especially with economies reopening again.
The reality is 2021 returns are likely to be more modest and Nour knows, therefore, that's it's important to calm clients down.
"That's the challenge today," he said. "Let's get a bit less excited, unplug from the stock market and the news. But you can't blame clients [for that] because they've been sitting at home. People are bored – they can't travel, they couldn't go out [until recently] or go to restaurants and theatres, and so on. The market was something that kept them excited."
Nour enjoyed an excellent 2020 – both in terms of returns and business growth – and was able to cushion the blow of the March crash effectively. Rather than experiencing negatives returns of more than 30% as some clients feared, he was able to present a small fraction of the drop.
Now, however, with media reporting the TSX is up by 16% led by the energy sector, and crypto and "meme stocks" are on a tear, clients expect runaway returns. But Nour's mandate is capital preservation and, deep down, his clients are not aiming for a home run – they want consistency and no mistakes.
It's why bonds still make up part of the portfolio, despite recent struggles, for an element of safety and to smooth out the volatility. He said that, for some, this feels like a heavy weight, yet at the same time they don't have the appetite to be whipsawed on a weekly basis.
Nour said: "Cryptocurrencies have been quite exciting for [investors] because it's exotic. But most of them do not understand what they're buying. They hear that millionaires and billionaires are being created overnight.
Nour and his team invest in high-quality companies that generally reported strong earnings recently. However, the share prices didn't necessarily follow, reflecting a continuation of concerns around inflation, interest rates, the reopening, and some issues around positioning.
This also represents a disconnect in the market in which investors are paying a premium for the future, or flavour-of-the-month stocks, while not fully appreciated good companies. Nour highlighted Apple, which beat market earnings estimates yet dropped for the day. It's down 3% for the year, although up more than 47% over the past 12 months. "A great company, largest on the planet, flushed with cash, with great things ahead," he said.
"AMC, on the other hand, has been burning cash for the past 18 months and laid off more than 90-95% of their workforce. Yet, its stock is up 2,700% year to date. There's a disconnect."
Tesla v GM is another example where profitability – in this case by GM – with a P/E of less than 10 is trading at a relative discount. It means there are question marks in the market right now, Nour added, who firmly believes that the way to guard against this is to avoid following the herd and stick to your own philosophy.
He said: "Fundamentally [the companies we have invested in] look strong, their earnings will continue to grow, and we expect them to continue to grow in the months and years ahead. Eventually, the market will focus on the fact that earnings growth drives stock prices over the medium term."
Nour has made a number of portfolio moves as he rebalances in light of market conditions and the economic reopening. He's tilted slightly from standard growth to value stocks, and will gradually be increasing the allocation to alternatives, like private debt and private equity, to around 30-35% of the portfolio. Public fixed income bonds will remain between 10-15% and he's added 10% of emerging markets, and a small amount of gold as a hedge against inflation. The rest of the portfolio is split between U.S., Canadian, and International equity exposure.
By the end of the year, Nour expects to have more alternative investments in the portfolio by adding more real estate, more infrastructure and merger arbitrage.
He said: "Good advisors know their limitations when it comes to investing clients' money. They need to be well-diversified and always need to have a plan B and C in case things do not turn out as planned. After all, investing requires patience.
"Nobody ever complained about the volatility of their portfolio in an upward market. Clients' risk tolerance is tested when the markets go down. Everybody wants to magnify returns and take the least amount of risk, so it's important to manage expectations."
Disclaimer: The information contained in this article comes from sources we believe reliable, but we cannot guarantee its accuracy or reliability. The opinions expressed are based on an analysis and interpretation dating from the date of publication and are subject to change without notice. Furthermore, they do not constitute an offer or solicitation to buy or sell any of the securities mentioned. The information contained herein may not apply to all types of investors. Nour Private Wealth Inc. is a member of the Canadian Investor Protection Fund and the Investment Industry Regulatory Organization of Canada.