Firm's latest ETF alternative to traditional bank accounts offers daily liquidity and seeks to pay out monthly distributions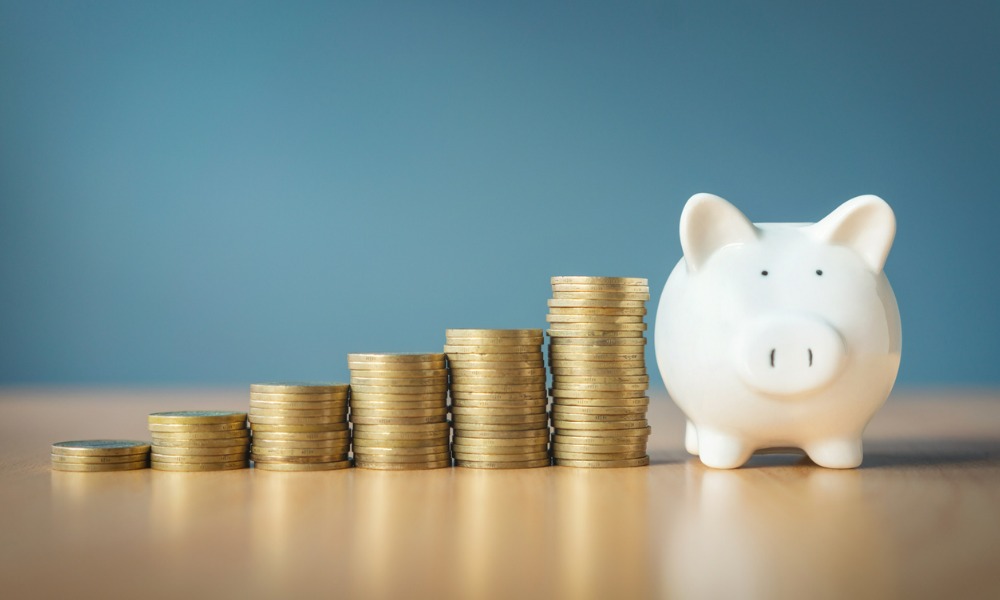 Horizons ETFs is building on the success of its first ETF-based solution for Canadians seeking higher interest rates on their cash savings.
The new Horizons High Interest Savings ETF, trading under the ticker CASH on the TSX, seeks to maximize income for unitholders with monthly distributions, while preserving capital and liquidity primarily by investing in high-interest deposit accounts with Canadian banks.
CASH's objective is similar to that of the Horizons Cash Maximizer ETF (HSAV), which launched on the TSX in February 2020, except HSAV does not seek to pay out regular monthly income distributions. Aside from providing daily liquidity for Canadian dollar-denominated cash holdings, CASH seeks to offer a higher yield than other high-interest savings vehicles.
"Following the success of HSAV, which currently has more than $1.3 billion in assets under management, we've received demand for a cash savings ETF that pays out monthly distributions," said Horizons ETFs President and CEO Steve Hawkins. "CASH has many of the same characteristics as HSAV, however CASH is a traditional trust and has been designed to pay out monthly distributions, instead of reinvesting them, the way HSAV does."
In January this year, the firm said it would potentially look to stop new subscriptions in HSAV once the ETF surpasses $1.5 billion in AUM. Should subscriptions be suspended, existing shareholders of HSAV will still be able to sell their shares in the secondary market, but Horizons would not issue new shares, which could allow HSAV to trade at a premium to the NAV.
"We wanted to ensure that Canadian investors continue to have a compelling low-cost cash-savings ETF option if we have to close HSAV to new subscriptions," Hawkins said.
While both CASH and HSAV are offered as an alternative to traditional savings vehicles like GICs and high-interest savings accounts, neither ETF is covered by the Canada Deposit Insurance Corporation or any other government deposit insurer.
Currently, CASH is being offered with an effective management fee of 0.08% – consisting of a 0.14% annual management fee rebated by 6 bps.
Horizons has also reduced the management fee of its Horizons Equal Weight Canada Banks Index ETF, listed as HEWB on the TSX, from 0.30% to 0.25%. HEWB seeks to replicate the performance if the Solactive Equal Weight Canada Banks Index (Total Return), an equal-weighted basket of equity securities issued by the Big Six banks.