New strategies provide exposure to U.S. and Canadian large-caps, as well as high-interest savings accounts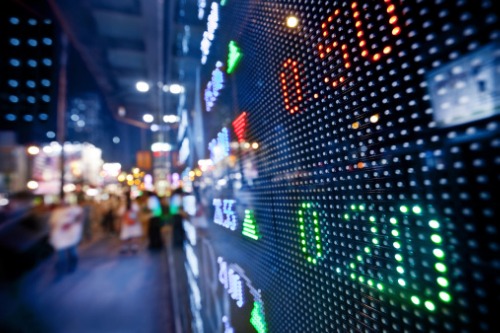 Horizons ETFs has expanded its family of total return ETFs with the addition of three new funds, all listed on the TSX.
"These new ETF launches within our corporate class structure expand our total return investment offerings to these three popular new strategies: traditional U.S. large-cap equities, the S&P/TSX Capped Composite, and high interest savings accounts," said Steve Hawkins, President and CEO of Horizons ETFs.
The Horizons US Large Cap Index ETF (available as HULC and HULC.U) provides exposure to the performance of the large-cap segment of the U.S. stock market. With a 0.08% management fee, it seeks to replicate, to the extent possible, the performance of the Solactive US Large Cap Index (CA NTR), net of expenses.
Meanwhile, the Horizons S&P/TSX Capped Composite Index ETF (HXCN) offers investors passive exposure to the broad large-cap segment of Canada's equity space for a 0.05% management fee. It aims to replicate the performance of the S&P/TSX Capped Composite Index (Total Return), net of expenses, with a 10% weighting cap on all constituent issuers.
Finally, the Horizons Cash Maximizer ETF (HSAV) pursues modest capital growth primarily through investments in high-interest deposit accounts with Canadian banks; its management fee is 0.18%. HSAV is not currently expected to make any regular distributions, though Horizons ETFs has the discretion to pay dividends or other distributions.
With the three new strategies, Horizons ETFs now offers exposure to 18 different benchmarks or asset classes through its shelf of total return ETFs. All of the total-return ETFs are housed under a single, multi-class corporate structure, which allows them to improve operational efficiency, aggregate future gains and losses on both income and capital accounts, and substantially reduce the likelihood of distributions.
Because HULC and HSAV will directly hold physical securities, cash, and/or cash equivalents in their portfolios, they will receive distributions and interest directly to their respective portfolios. However, Horizons does not expect either fund to make regular distributions to investors in the immediate term, as the funds' corporate class structure greatly reduce the potential for distributions.
HXCN, meanwhile, will not directly hold physical units of Canadian large-cap equities. Instead, it provides synthetic exposure by entering into swap agreements with large Canadian financial institutions to receive the total return of the HXCN Index. Like HULC and HSAV, HXCN is not currently expected to make regular distributions.