2021 started off with strong equity and fixed-income inflows and more than two dozen new ETFs launched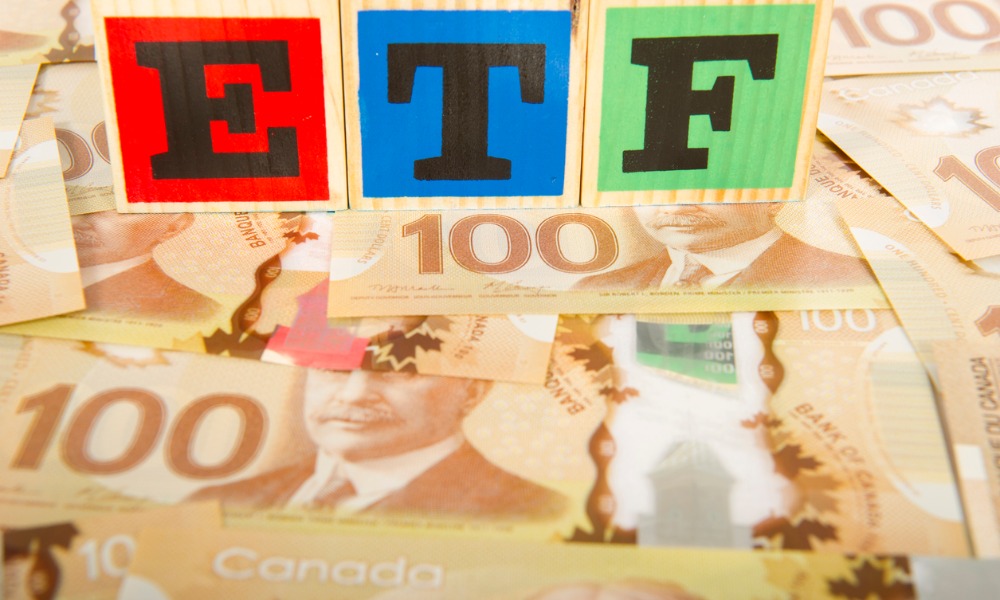 While not quite as stellar as December, Canadian ETFs were still able to put in a remarkable performance last month, according to the latest Canadian ETF Flows report from National Bank.
Total inflows for the space in January were almost $3.5 billion, bringing listed ETF assets to $260 billion. Accounting for the impact of multi-asset ETF-of-ETFs, the report said, tempered the inflow record somewhat to $2.9 billion.
Equity ETFs attracted $1.6 billion, with $270 million into Canadian equity strategies, $454 million in U.S.-focused mandates, and $883 million for international equities. Fixed-income ETFs took in $1.3 billion, fuelled primarily by creations in Canadian aggregate bond ETFs, though cash alternative and preferred shares reportedly saw redemptions. The enduring appeal of asset allocation ETFs, meanwhile, supported multi-asset inflows of $573 million.
"Investors continued to withdraw money from commodities, specifically among gold commodity ETFs as the prospect for gold becomes blurry along with the inflation outlook," the report said, noting a second consecutive month of outflows from gold bullion ETFs.
Inverse and leveraged ETFs, meanwhile, absorbed a modest $8 million in inflows.
January also saw a flurry of new launches last month, including thematic ETFs focused on increasingly popular areas such as disruptive technology, ESG, and clean energy.
BMO launched 11 products, while Fidelity introduced two asset-allocation portfolio ETFs. Harvest launched three ETFs, including Canada's first clean energy ETF, and CI First Asset expanded its shelf with five launches.
Doubling down on its commitment to thematic strategies, Evolve introduced new ETFs focused on cloud computing and global companies that are involved in disruptive innovation themes. And Horizons launched a pioneering index ETF with the first-ever fund to focus on the psychedelic industry.