Official figures show massive plunge in emerging country's infection rates, says RBC economist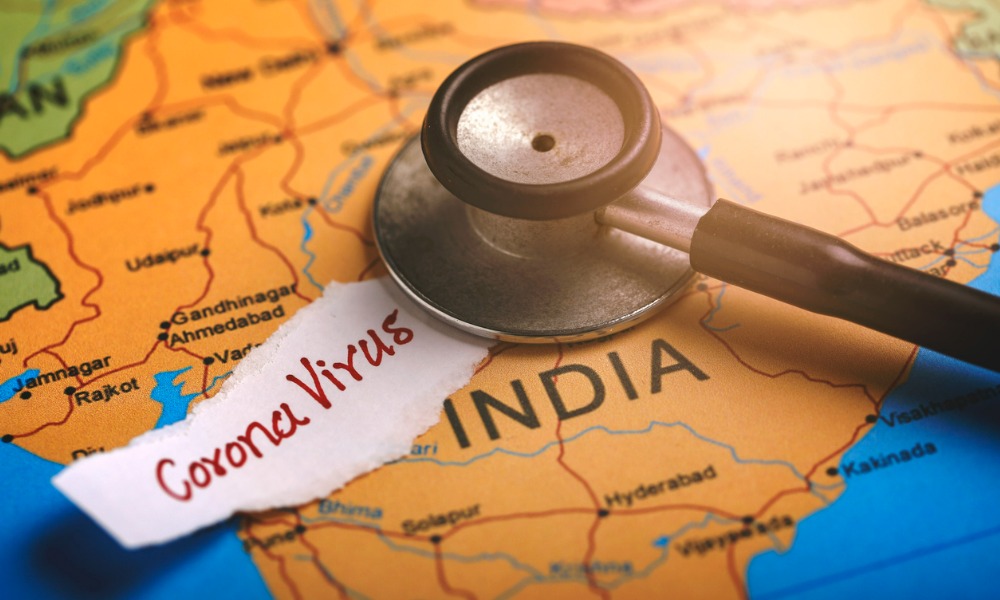 Last quarter, all eyes were on India as the major emerging-market economy suffered the worst-ever outbreak of COVID-19 in the world, with daily infection counts running into the hundreds of thousands and headlines of hospitals and crematoriums buckling under the tsunami of demand for their services.
But fast forward to today, and the numbers suggest that the Indian population is becoming stronger and more resilient against the virus.
In his latest MacroMemo, RBC Global Asset Management's Chief Economist Eric Lascelles said that while it's still far less severe than the prior peak in May, the latest COVID-19 wave is definitely well under way.
"It is not simply a matter of a few big countries running into trouble, as around 70% of countries are now experiencing a rising infection rate, up from just 30% a few months ago," Lascelles said.
In the U.S., he said all 50 states are seeing a rise in daily infections, with most thought to be caused by the Delta variant. Canada, meanwhile, is continuing to see a decline in infections, though the velocity of that improvement has decreased.
"It could be that Canada has done enough that it will significantly sidestep the Delta variant wave," he said, noting how the country is currently among the world's leaders in vaccinations and restrictions. "However, while the Canadian experience should be milder than most, we wouldn't count on the country skipping the next round of rising infections altogether."
Daily new confirmed cases in emerging markets, he noted, are well above those in developed markets, with Indonesia suffering the worst impacts as it logs over 50,000 new infections per day.
Meanwhile, the figures for India are telling a remarkable comeback story. From logging more than 400,00 infections per day at its peak, the country has vastly improved with just 40,000 per day now.
"Infections were doubling every few weeks in April, and then suddenly they were halving just as quickly in May," he said.
While cynics may think it's too good to be true, Lascelles argued that India's position as an emerging-market leader in vaccinations – almost 25% of its population has received at least one dose – could be playing a part. Beyond that, the country has imposed more social distancing restrictions in recent months, and the public could be acting more consciously due to heightened awareness of the risks.
"However, it is hard to fathom that these developments sufficed by themselves to quell the Delta variant," he said. "Instead, we strongly suspect that India has achieved some semblance of herd immunity via natural means."
A serological study conducted from April to May, he said, found that roughly 60% of the country's population – 75% in some major cities – already possessed antibodies against the virus. Those proportions, Lascelles noted, greatly exceeds the fraction of the population officially counted as infected.
"To the extent that the most recent wave was still in full swing when the serological testing was conducted, the level of natural immunity should be even higher today," he said. "Add to this the vaccination campaign … and it is entirely possible that India has now achieved the 80% to 85% of the population that needs to be protected to greatly limit the spread of the Delta variant."