After regulatory clampdown put a chill on valuations, tech companies in China could be turning a corner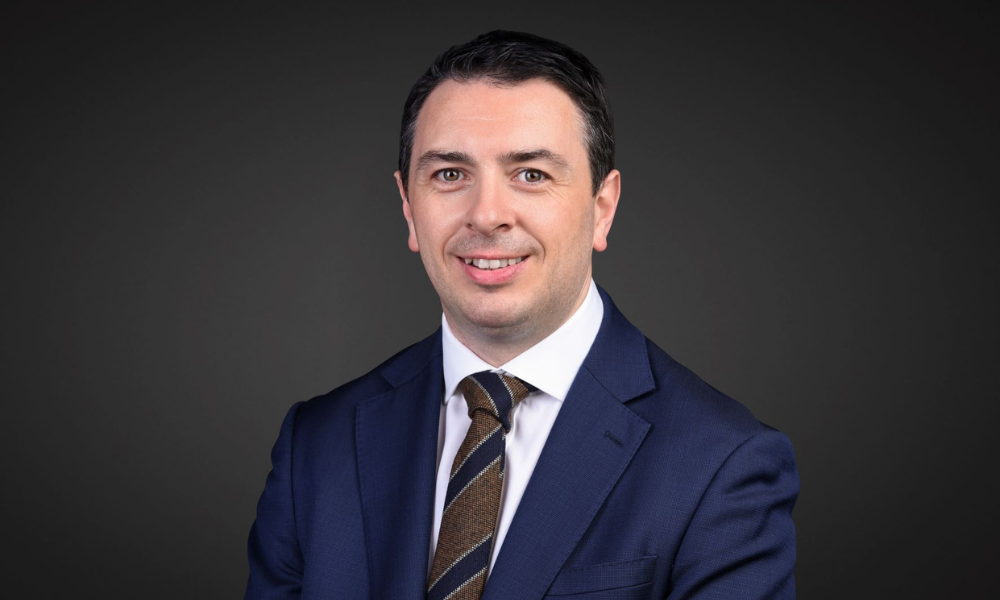 Chinese tech platforms have seen stellar growth over the past several years as the wildfire of digitization spread into the world's second largest economy. But in 2021, that trend of industry growth was summarily doused by an unexpected crackdown from authorities in the country.
"Last year, investor sentiment really cooled toward Chinese tech companies as the government put forward regulation in various areas that are meant to keep the tech sector in check," says Anthony Corrigan, Client Portfolio Manager for mtx strategies at Vontobel Asset Management.
One main pillar of regulation introduced by the Chinese government involved privacy laws, which Corrigan said were very similar in nature to what's been instituted in Europe. It also put limits around the amount of time minors could spend playing games online, ostensibly in an effort to prevent video game addiction among members of the future generation.
Beyond that, the government set regulations around online advertising, stipulating that platform operators establish a system for reviewing advertisers and the ads they place. A crackdown on online education companies, pushing them to restructure as non-profits, was aimed at easing the burden and anxiety for Chinese parents seeking a good education for their children.
"One of the unique things about the Chinese government is that they let you know what they're looking to focus on in the coming year," Corrigan says. "China handed down all these measures in one fell swoop, as opposed to Western regulators who tend to take a smoother approach, with measures that often take some time before they're implemented."
Beyond that, China's tech companies had to contend with a slowdown in the Chinese economy, caused in part by severe pandemic lockdowns that put a pinch on Chinese consumers' ability to engage in discretionary spending. Increased competition within the industry served to turn up the heat for some of the weaker players.
"When you think about all these things coming together last year, it was in some respects the perfect storm for these companies," Corrigan says. "In early 2021, they were trading at quite rich multiples similar to their U.S. counterparts. But then you had this huge downgrading and multiple compression, so it's been a difficult time for Chinese technology."
Things have changed over the last number of months. The Chinese authorities have made clear that they've finished the bulk of the regulatory changes they want to impose on the country's internet companies. With the pruning of the industry over with, the government is now ready to support the healthy and sustainable development of China's online platform economy.
According to Corrigan, a proprietary China Regulation Barometer maintained by Goldman Sachs shows the country's regulatory climate shot up to extremely high levels last year, but have plateaued and even dropped over the year-to-date as the government struck a more accommodative tone.
"Of course, every so often we'll see something new pop up on the regulatory or political side, and we'll realize the risk is very much still there," Corrigan says. "But if you were to think about what these companies have been through, the majority of the severe regulatory impacts have likely come down already."
U.S. tech companies haven't been as hard-hit by regulatory issues as their Chinese counterparts. However, the Federal Reserve's leading role in hiking rates among the world's central banks has put the long-duration, high-growth trade under pressure. Meanwhile, the worst might be over for China's tech names; recent earnings from Alibaba were a welcome positive surprise relative to dour analyst forecasts, which could represent the first pebble in an avalanche of new optimism.
"Momentum on the U.S. side is quite negative, not just because of rates but also because of the potentially slowing down U.S. economy," Corrigan says. "On the other hand, we're also potentially at a point where you start to see these Chinese tech companies focus on their margins, focus on their profitability, and start to surprise on the upside."