Consumer and industrial output plummet amid President's Xi Jinping's coronavirus response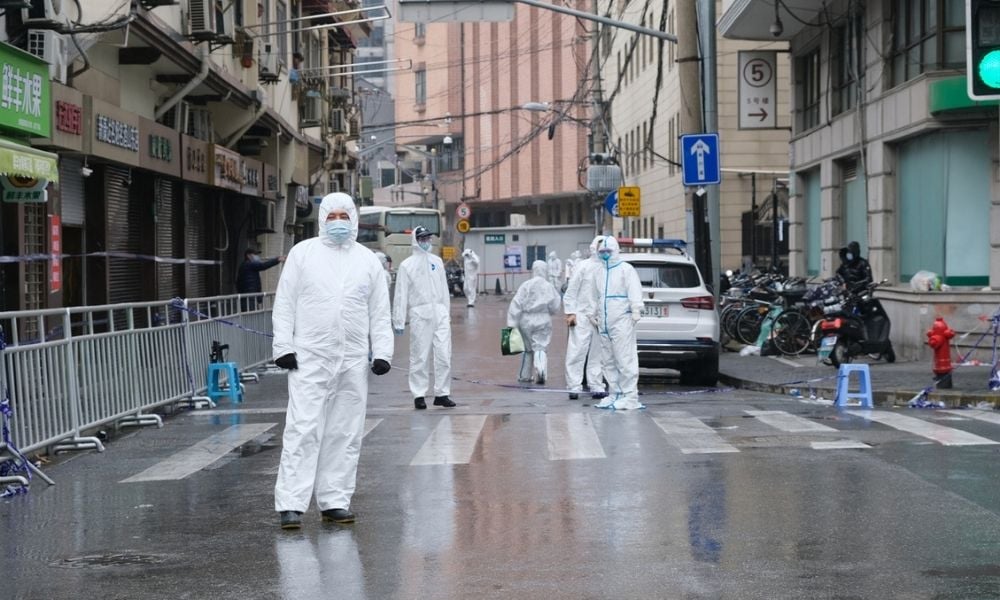 Economic activity in China slowed in April as a spate of lockdowns across the country proved to be the most major risk to its growth prospects since Covid-19's appearance more than two years ago.
Retail sales, the country's major indicator of consumer activity, fell 11.1% year over year, compared to a 6.6 % drop forecast in a Bloomberg poll of economists, reported the Financial Times.
March saw a 3.5% reduction in retail sales year over year, while industrial production dropped 2.9%, completely undermining expectations that output would rise in spite of the recent restrictions.
The figures represent the clearest indication of the escalating economic cost of China's coronavirus response, which has included city-wide lockdowns, mass testing, and quarantine centers.
Infection control is a top priority for President Xi Jinping, who reaffirmed his commitment to the policy this year, ahead of his push for a third term in office.
The zero-Covid policy had mostly suppressed the virus during the previous two years, but with an outbreak of the extremely virulent Omicron version in 2022, authorities substantially increased their precautions.
Shanghai, which was shut down in late March, has been the focus of the restrictions.

"The activity in April was weaker than expected, [and] the declines were led by retail sales, which is understandable in the context of there being lockdowns," Carlos Casanova, a senior economist for Asia at UBP, told the Times. He expects retail sales to contract even further in May.
Hundreds of cities across China have been placed under full or partial lockdowns as part of a campaign that is likely to have far-reaching implications for global supply networks.
The Chinese economy was already under strain due to a liquidity problem affecting the country's highly leveraged real estate developers, as well as a broader property slump as home sales fell.
The government reduced mortgage base rates for new financing to first-time buyers from 4.6% to 4.4% over the weekend, the latest in a series of easing measures aimed at supporting one of the country's most vital economic drivers.
The mortgage rate drop was "one step in the right way," according to Zhiwei Zhang, chief economist at Pinpoint Asset Management.
"How the government will 'fine-tune' the zero-tolerance approach against the Omicron crisis," he continued, "depends on how effective these regulations are."
Authorities in Shanghai said last week that citizens would not be allowed to leave the nation for "non-essential" reasons, nearly seven weeks after a city-wide lockdown was implemented. Shanghai is expected to reopen broadly on June 1, according to a local official.
During the first quarter, China's GDP came in at 4.8% year-on-year; the government has aimed for 5.5% GDP growth this year, its most modest target in three decades.
In April, the surveyed unemployment rate was 6.1%, the highest since February 2020.