Analysis finds Ukraine conflict has made Russian government bonds riskier, but some other issuers still more questionable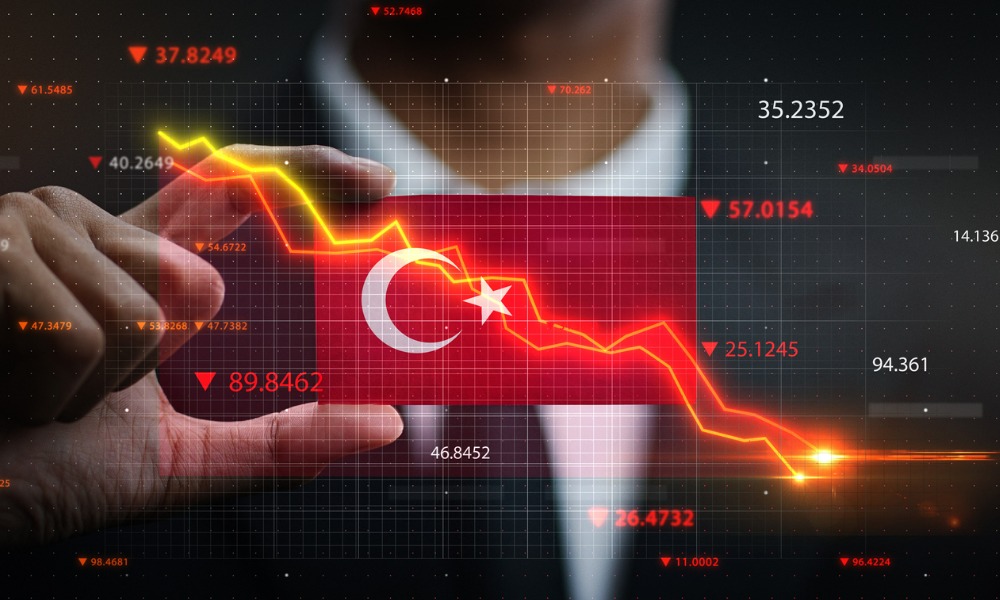 While Russia is under a lot of scrutiny from ESG investors, it's not the only hard currency issuer with a dubious profile.
Verisk Maplecroft, a global risk intelligence organization, has published an analysis of its sovereign environmental, social, and governance ratings, which assess and track ESG risks for government debt issuers.
While the conflict between Russia and Ukraine posed ESG challenges for emerging and frontier market government bondholders, authors Eileen Gavin, principal analyst of global markets and Americas, and James Lockhart Smith, vice president of markets, discovered that 15 countries had worse ESG profiles than Russia.
According to the report, Turkey, Egypt, Peru, Nigeria, Angola, Iraq, Pakistan, and Ethiopia were among the countries with the lowest ESG scores.
"It's flagging potential risk for investors holding those bonds moving forward," Gavin told Institutional Investor.
Ratings for 198 countries dating back to 2017 were included in the collection.
Environmental risks included natural capital endowment and protections, natural capital degradation, physical risk, and transition risk; social risks included health, education, resource security, human rights, and labor risks; and governance risks included the strength of the country's institutions and sources of instability.
The report stated that "Russia and China are hardly the only problems in town."
According to Verisk Maplecroft, while both countries have low ESG scores, other frequently trading countries such as Turkey and Egypt have even worse ESG backgrounds.
Turkey's governance score is 1 out of 100, making it the "lowest of any investable market except Ethiopia." The country poses considerable ESG risks for bondholders due to political risks, a corrupt institutional system, and a weaker democracy. The country's geopolitical proximity to Russia, according to Gavin, also hurts its ESG score.
"Given the current situation with the Russian-Ukrainian war, [Turkey is] vulnerable," Gavin said.
Bondholders should be concerned about sovereigns with low ESG scores as the "macro storm" of 2022 approaches. Countries like Turkey, according to Verisk Maplecroft, will continue to suffer if their ESG fundamentals are weak.
The authors also cautioned that the combination of weak ESG trends and deep macro pressures will be particularly damaging to markets such as Indonesia, the Philippines, and Peru.