Chhad Aul tells WP he plans to grow his team to manage the challenging, more active, post-pandemic environment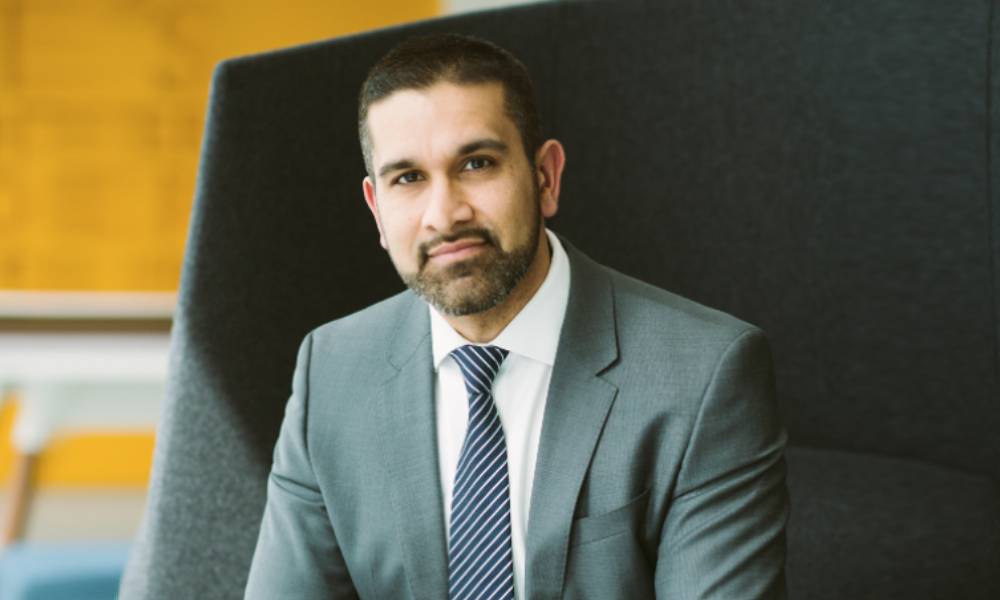 Even though Chhad Aul has officially been named Chief Investment Officer and Head of Multi-Asset Solutions for Sun Life Global Investments' (SLGI) Asset Management Inc., he plans to continue its evolutionary change rather than cause any disruptions in the post-pandemic environment.
"Over the past 10 years, we've built an investment process that is sound and we're very proud of the investment philosophy as well," Aul, who's been a portfolio manager with SLGI for more than seven years, told Wealth Professional.
"While there's always evolutionary change, it's a good opportunity to take a fresh look, but we're definitely maintaining the core elements of our philosophy and process. So, with the evolution of that, we're really just looking at how we can structure the team roles and responsibilities to best deliver on that process and philosophy and you'll continue to see the result as we grow into the future."
Aul oversees a team of 10, which manages about $25 billion, but he hopes to have 12 by year-end and possibly 15 next year. On the global investment asset management side, he sets the investment philosophy and process, and manages the team that delivers their funds, investment strategy, and accounts, though they also use external sub-advisors. On the other side, he oversees the team managing multi-asset class solutions and also uses external managers and ETF derivatives to assemble complete solutions.
"With my appointment, it's a great opportunity to take a look at how the team is structured. Is this the right structure for a more mature investment team as we look toward our next ten years of growth, given the size and number of mandates that we manage and the market environment that we expect to see over the coming year, coming out of this post-pandemic year," he said.
Aul said he expects diversified portfolios that draw on as many tools as possible to drive investment outcomes to become a greater part of investors' portfolios, so he wants to have SLGI's people, processes, and technology ready to continue to deliver the performance and risk management that "we've they've seen in the past as we grow into the future".
When asked what challenges he may be facing, he said what he and his team most look forward to is finding solutions to challenges. At this point, it depends on what the new normal may look like in the investment environment – both the global economy and capital market – post-pandemic. He's expecting lower interest rates for longer and high valuations across asset classes, which really sets up higher volatility going forward, so traditional sources of diversification may not be as dependable as they've previously been.
"So, it's likely to be a challenging environment where we'll need to bring maximum strategic and tactical flexibility to asset allocation in the portfolio," he said. "From a strategic perspective, that means getting the broadest diversification possible, adding alternative asset classes, and having multiple investment styles and multiple investment managers in the portfolio from around the world that really approach investing from something slightly different angles with different investment processes that can again be diversified in our total portfolio."
He also said he expects active management to be very important going forward. In a post-pandemic world, he expects there'll be be greater differentiation between the performance of different stocks in the equity universe, different bonds, and the bond universe that will be a key factor to delivering future performance and risk management.
"The last piece is being tactical and the asset allocations are going to be very important," said Aul. "So, I expect an investment process that's very tried and tested, and tactical asset allocation components to be able to deal with, and adapt to, some short and medium-term risks around the market and what the specific conditions look like on the ground are going to be very important in the years to come.
"So, those are the challenges, but also really the opportunities," Aul concluded. "it plays to many of the strengths of the team and area that we look to continue to evolve and improve upon in our already solid foundation."