President of Sun Life Global Investments highlights company's philosophy and initiatives to increase female representation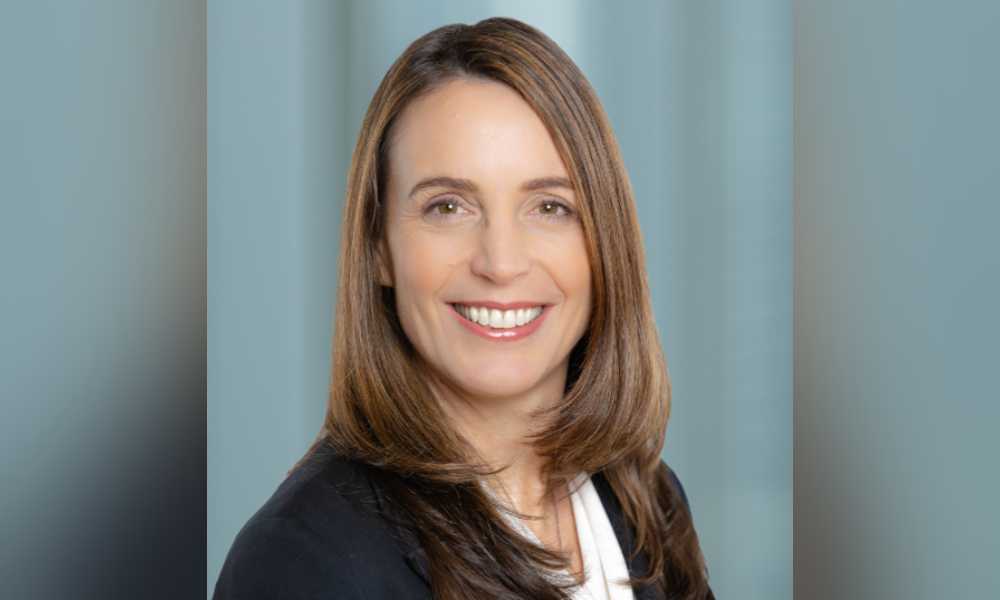 It has been roughly five months since Oricia Smith was announced as president of Sun Life Global Investments, a role she most recently held on an interim basis. As the first woman to be officially appointed to the position, she's carrying a significant burden – but she's got plenty of help.
"I joined SLGI during its 10-year anniversary," Smith said in an interview with Wealth Professional. "Over those first 10 years, the team did an incredible job of getting us to where we are. Thanks to them and the company's welcoming culture, I've been able to seamlessly transition into the role."
Having successfully hit the ground running, Smith is pursuing a grand ambition that builds on the company's previous growth. She envisions it to be one of Canada's most forward-looking asset managers, helping Canadians live better lives and retirements while supporting advisors in ensuring every individual in Canada has a financial plan. Beyond that, she says the company is striving to contribute to economic and environmental sustainability, as well as be a driver of gender diversity in the financial services industry.
Gender diversity is something Smith is personally invested in; with decades of experience in the investment industry, she is keenly aware of how male-dominated it has been traditionally. She cited figures from Environics, which says that only 18% of advisors in Canada are female, and representation has hovered around that level since 2004.
Meanwhile, women's need for financial advice is only set to grow. Women are expected to control 40% of all wealth in North America by 2023, Smith said, adding that 90% of Canadian women will be the sole financial decision-maker in their household at some point in their lives. They also typically live longer than men, spend more time in retirement, and frequently rely on government benefits.
"Around half of the women polled in a recent financial independence survey said they had no financial plans. Of those, 60% were between 45 and 54 years old," Smith said. "To me, it's a wake-up call to a gap that's got to be filled."
That need for female representation, Smith said, is just part of Sun Life's broader commitment to support diversity – in sexual orientation, gender, race, and other forms – which she said is crucial in serving clients and engaging with communities. To back its philosophy up, she said the company is using data and tools to monitor and track progress, as well as building specific policies and programs.
Among several gender diversity initiatives the firm supports, Smith talked about the SLGI Women's Investment Symposium, an annual event that's brought together over 500 advisors across Canada. The SLGI Investment community, she added, is a free online network that provides content to empower and inspire women in the industry.
"To empower the next generation of females to be involved in the investment management industry, we created the Sun Life Global Investments Live Bright scholarship," Smith said. "Through a partnership with Cirque Du Soleil, we're awarding one-time scholarships of $2,000 to five special students. That search is ongoing until September 15."
In 2018, she added, Sun Life's International Investment Centre became the first manager research team in Canada to include diversity and inclusion among its reporting requirements. Recognizing the scarcity of portfolio managers in the industry, the company makes it a point to ask the third-party managers it does business specific questions about their D&I efforts.
For its part, Sun Life is committing to increase representation of women in senior management positions to 50% globally across the organization by 2025. Sun Life's Canadian executive team, Smith said, currently has 44% female representation. Female representation is currently at 40% at the senior vice president level, and 51% at the director and VP level. The company is also encouraging heightened awareness around potential pay gaps with a tool that shows managers and its HR staff how annual pay decisions compare across women and men, as well as other diverse groups.
"I want women to know that they can progress and be leaders in the wealth management industry," Smith said. "We as an industry have a huge impact in helping improve the quality of people's lives through their investments, and I think we need female leadership for that to happen."
One important piece of wisdom for other would-be women leaders, she said, is that they shouldn't expect to know all the answers. While it can be easy to get intimidated by the whirlwind of technical language and terminology, sometimes the simplest questions lead to the best discussions and insights.
The ability to be vulnerable and ask for help, she added, can be useful in cultivating relationships, which are extremely valuable for career-building. To build a reliable network of supporters, Smith advised those just starting out in the industry to establish a reputation for being hardworking and helpful – something that will bear fruit in the years to come.
"I also remind myself all the time that once you've made a decision, get those voices of self-doubt out of your head. They don't help," Smith said. "Write a list of all the things you want to do, and just start knocking them off. You'll be amazed at how much you can accomplish."