SLGI Asset Management Inc.'s new President wants to help diversify staff, and bring a variety of perspectives to the table to better help advisors and investors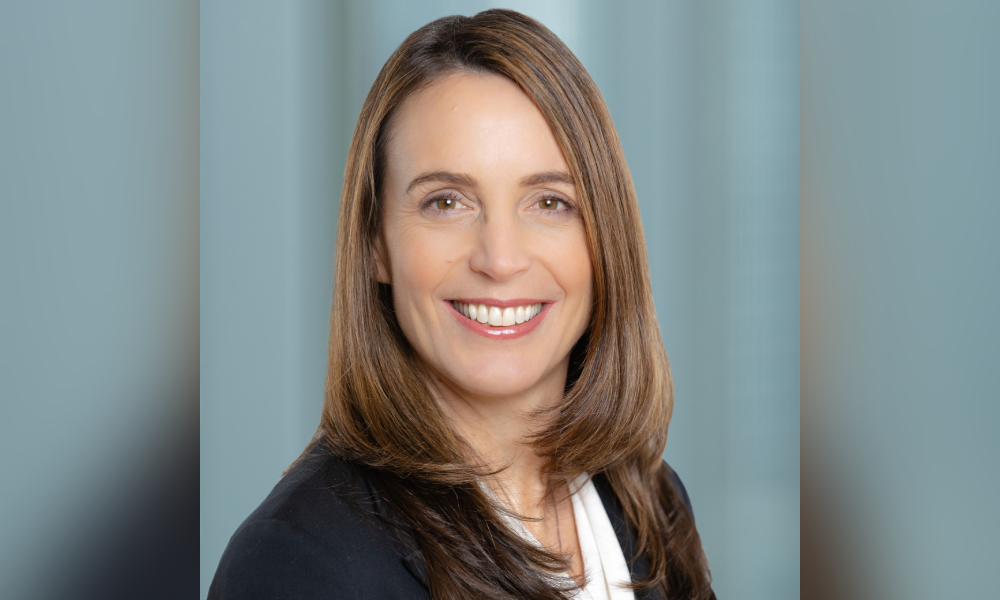 SLGI Asset Management Inc.'s new President, Oricia Smith, is thrilled to have taken on the role, and one of her first priorities is diversity in a field she feels needs to grow and better represent its clientele.
Smith, who is also Senior Vice-President, Investment Solutions, Sun Life Canada, has been in the investment management industry for a number of years, but quips it wasn't really on her radar when she was younger. "It's an interesting example of how my path just kind of landed me here," she said.
Her career began with a Canadian Securities course in 1992, which she took with her brother, noting their competitive relationship. She then went to Calgary to work with her uncle's security firm in 1993 before moving to RBC, where she started her career in investment banking in the capital markets.
"I really just kind of followed this path. I learned a lot along the way; I was never intimidated by the pace or the language that was used in the industry. I've always been curious, and I ask a ton of questions," she said.
She still finds capital markets fascinating and believes owners of capital have an ability to effect positive change in society and the environment in how capital is deployed. "We actually have a responsibility to do that," she said.
Smith added she also continues to enjoy the industry because, in the end, while often complex, it is fundamentally about people.
"We're in an industry that has a huge impact on improving the quality of lives of people through investments and insurance, and helping people retire with dignity," she explained. "That's another part that I love about it."
Since first joining Sun Life in 2016, Smith has had many accomplishments, including overseeing the development and governance of over $150 billion of assets invested around the globe on behalf of Sun Life and its clients.
In 2017, Smith was appointed to the role of senior managing director of the International Investment Centre, product development and analytics for SLC Management. While in this role, Smith was in charge of product strategy. She launched public and private fixed-income and alternative investment solutions. These solutions met both the needs of American and Canadian institutional investors.
More recently, Smith found herself in the role of interim president, at SLGI Asset Management Inc. before being named the President at a permanent capacity. In her role, she's looking to be a changemaker and bring more diversity to the world of finance.
"It's not just well known, to me we have to, in a way, almost redefine the industry to attract even more diversity in the industry, because it is an industry that has such an impact on people and their financial security."
Over her career, Smith has made it a point to challenge the status quo by being innovative, or creating something new to meet client's needs.
"It takes energy, and a vision to challenge that status quo and to make it happen," she said.
She explained that at Sun Life they challenged the status quo in 2012 by requiring managers to report on environmental, social, and corporate governance. In 2018, when she was leading the internal manager research team, she pushed for more diversity.
"So, at the start of 2018, we were one of the first managers to ask our managers to report on their diversity, equity, and inclusion stats in all of our quarterly due diligence," she said.
She had a vision that if they started collecting the data and asking these questions of managers, it would prompt change. For those who want to change something, Smith said "you start tracking it, and you measure what matters".
To Smith, they were challenging the status quo as it was the right thing to do for their clients who have a diverse array of needs. As large owners of capital she wanted to make sure the managers at Sun Life worked with diversity of thought as well, believing that also leads to better outcomes for clients.
She added: "We need diversity in portfolio managers, in wholesalers, diversity in all of the financial advisors that work with clients. We have a responsibility to make sure that everyone, including women around the globe, are comfortable in managing their financial wealth."
Smith read a stat recently that said 90% of Canadian women will be the sole financial decision-makers in their household at some point in their lives, and if the industry does not grow its diversity, it will only build products and services for people like itself, missing the needs of others.
"To me it's very important for our industry, which hasn't been as historically diverse as it should've been, to really focus on diversity and getting that next generation, particularly women, focused on finance," she said.
On a more personal note, Smith has three teenagers, and two of them are girls. She wants the companies in her industry to be ones that "we'd want our own daughters to work at".
She also hopes to see more people of colour have access to the industry.
"To me it's also diversity of thought. Having people come in with different experiences and different backgrounds … it is so true that when you're in discussions and meetings and talking about risks, people coming in with different perspectives help you make better decisions," she said.
Having the forum and the transparency where everyone can feel comfortable to challenge and step in with their own personal views and opinions is valuable to Smith.
"To me, that's what's really important, to make sure we have that diversity of thought," she said. "That comes from people with different experiences in their lives, regardless of their colour, their gender, their race or their nationality."
Smith believes the COVID-19 pandemic has shown what's most important to investors: health and financial security.
"To me, having a sound investment in financial securities may help you live a better and healthier life. It could remove stress that people feel when they don't feel particularly financially secure," she said.
She added that Sun Life Global Investments is in a unique position, as there are two major facets to its business: asset management and a suite of individual wealth and insurance products.
"We can really combine products that provide growth as well as income and protection all together in one place for Canadian advisors and their clients," she said.
However, one of the things she is most proud of is the talented and deep multi-assets solution team at SLGI Asset Management Inc., which is one of the most experienced in the industry after being in place for a decade. She added that SLGI Asset Management Inc. is also the largest actively managed Target Date fund manager in Canada, which has helped Canadians to grow their money and retire comfortably.
Ultimately, Smith wants to build a stronger society and environment, all while helping their advisors and investors, and she hopes Sun Life Global Investments can be one of the driving forces behind this new world.