Firm's new managing director says too many strategies are masquerading as all-weather solutions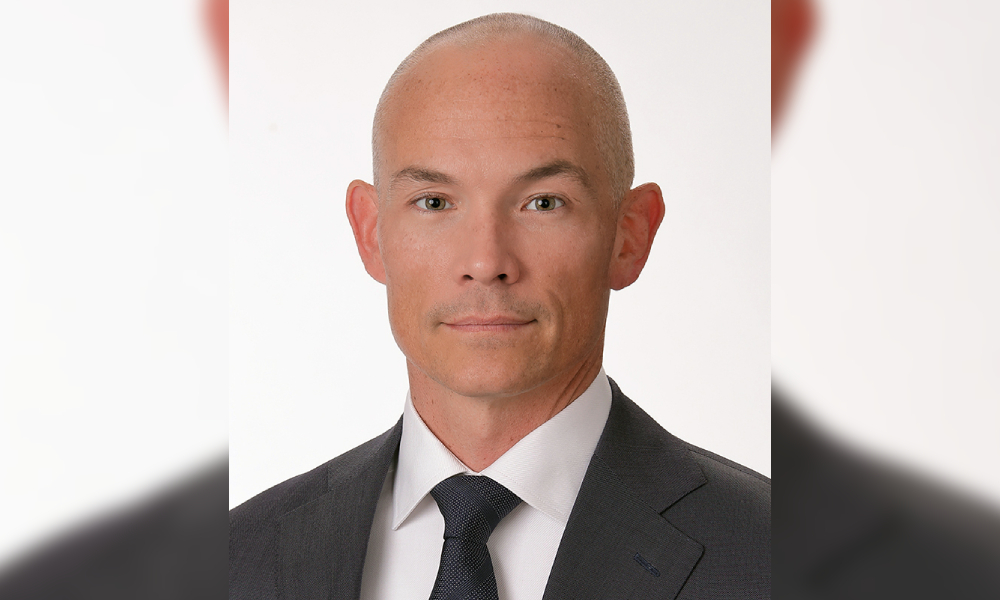 Alternatives present a "cornucopia of opportunity" in these changing times and, as a leader in this space, Picton Mahoney is well positioned to help advisors embrace the right strategies and product. To this end, the firm – which manages $7.6 billion in assets – has added the expertise of Michael Lynds to its roster.
Lynds has been named the firm's managing director, head of retail business and arrives at the Toronto-based company with 25 years of experience in the financial services and fintech sectors. Most recently, he served as vice-president of global wealth, intellectual property and consulting at CGI, where he managed a team that spanned North America and Europe.
He told WP there are too many investment strategies masquerading as all-weather portfolios and that, when it matters most, people are getting sideswiped by a false sense of security through traditional portfolio design.
Now, though, there's "been an awakening" as volatility has crept back into the equation. Whether it's millennials worrying about getting their toehold in the marketplace or baby boomers looking to secure their nest egg and turn it into an income-producing asset, the emphasis is on stability.
Lynds said: "When you pull back the veil and test the portfolio, and you start to see that it's not doing as hoped or as well as you've been led to believe, that's where that dialogue happens. Our intent is to be a leader in that space, to invite that dialogue and explain how we can think more intelligently about the way we're designing these portfolios with a purpose orientation towards low risk and income."
Central to this, of course, are alternative strategies and Lynds said the space has lost some of its ethereal lustre, for the better. The strategy is no longer seen as investing outside convention, although Picton Mahoney has long stood behind mandates other then long-only stocks and bonds, such as merger arbitrage, long short, and lending to name just a few.
Regulatory changes, more sophisticated investors, and the technology behind liquid alts and ETFs have broken down what Lynds views as "conventional" portfolios. This presents advisors with an opportunity to innovate around the engagement model and connect more meaningfully with clients. He believes this chimes with Picton Mahoney's ultimate objective, which is to help investors reach their financial goals with greater certainty through superior returns and performance.
He said: "When calamity transpires all correlations go to one, except for the products not designed to. A lot of people are looking to the current environment and saying, 'Where do we park these vast amounts of cash and how do we help clients accumulate to decumulate with these yields?'. There has got be better products out there and our value is to help that effort."
COVID-19 has accelerated a lot of trends in the fintech space – just look at how we're ordering takeouts or booking a cab – but the wealth space is not known for its speed on that front. However, digital strategies have come to the fore as face-to-face meetings and lunches have been put on pause. Lynds said advisors can take advantage of this desire to self-serve and expose more people to the innovation in the alternatives space.
"There's a trend for investors to be 'portfolio managers'," he said. "It's not enough to just do a trade, they want some of the same tool sets that allow them to evaluate opportunities, and have the same access to products that traditionally are reserved for the higher wealth cohorts.
"The trend is for greater empowerment and, through the pandemic, seeing the stresses facing conventional portfolios, people want a far greater tool set to help them be more effective in the management of their financial well-being. And that can be expressed by way of technology, but also innovation and product. And that's where alternatives come in."
Lynds has always been impressed by Picton Mahoney's ability to keep its eye on the long game and build relationships with advisors. He also admired its commitment to quality, innovative products rather than simply triying to capitalize on a micro-cycle of enthusiasm for whatever's cool at the time.
It might be a little hyperbolic to say the stars are aligning for alternatives but Lynds is confident he has arrived at the right company at the right time.
"There's a maturity broadly in the marketplace, from the regulators to the advisors, to the investors, to the manufacturers, to the technology, and to the general demand of value-oriented solutions.
"It's symptomatic of this evolution of who does this industry serve? Once it was firms, maybe it was the advisors, but I think that pendulum has swung and now it's squarely the investors."