Industry leader tells WP that new-look organization no longer resembles the one investors have known for decades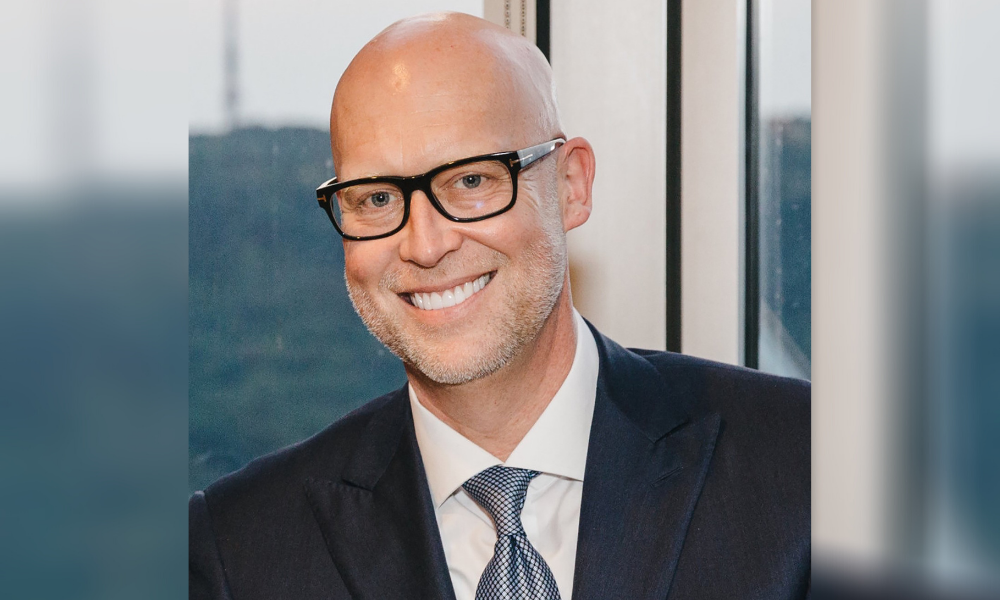 Duane Green is ready to pull the curtains on a new-look Franklin Templeton and can't wait to show Canadian investors that the asset manager is "truly a force to be reckoned with".
The president and CEO of Franklin Templeton Canada reflected on the wild ride that was – and still is – 2020, telling WP how empathy has been his mantra through the pandemic, ensuring his employees are supported in these difficult times, both personally and professionally.
From a business perspective, Green highlighted the biggest acquisition in the firm's history as "transformational". The deal for Legg Mason, which was announced in February, elevated the company to be the sixth largest independent asset manager in the world with $2 trillion in AUM.
The acquisition closed at the end of July, integration is now complete and the firm's Canada leader is excited about the future.
"Our commitment to Canadian investors and to advisors is unwavering," he told WP. "It's at the forefront of everything we do. With the Legg Mason acquisition closing, it is a new Franklin Templeton in Canada and the market will see that more and more.
"We're talking to the big institutional-type buyers, big distributors, big banks, insurers and pension plans about who the new Franklin Templeton is. It's not the Franklin Templeton that I think Canadians have known for the past 66 years - it really is a new organization. I'm excited every day because there's so much opportunity."
The firm has redefined its distribution strategy and challenged its leadership team to think post-COVID in order to hit the ground running in presenting its array of new capabilities. This means more client-facing communication to counter people's current inside existence.
Legg Mason's umbrella structure, which is similar to that of Franklin's, boasts numerous top independent investment groups. Green said the stable of managers and teams added through the acquisition is "second to none" and will shape its new dawn. While Legg Mason had some institutional presence in Canada, they didn't have access to the broad mass consumer. Now they do and Green believes many solutions will resonate with country's investors.
He said: "We're only one of two asset managers now that has AUM in the top 10 of every single asset class, which speaks to the fact that we've got such a broad range of capabilities.
"What do we think Canadians need within their portfolios? A lot of it is going to be from a solution standpoint, a managing-money point of view, but also through best-in-class, single mandate-type solutions, be it infrastructure, real estate or global fixed income to all the ESG capabilities that were actually inherent and embedded in all of those Legg Mason managers. ClearBridge Investments, for example, are one of the clear leaders in ESG and have been doing it since the late 80s.
"To be able to put that ESG overlay into everything we're doing, I really am optimistic about what we're going to be able to do on behalf of Canadian investors."
Despite the acquisition, he said the firm isn't about to go on a vast shopping spree, although he added that it's always looking at ways to enhance and broaden its offerings.
This could involve new technology to help from an investment management standpoint and to assist advisors, who are constantly looking at better ways to serve clients. Despite the new reliance on Zoom or Microsoft Teams, this will always be a relationship business, added Green.
"Our business is not going to be taken over by technology. Technology is an enabler for us to continue to do business, and to allow us to operate in this environment. But I think a lot of advisors, like we are, are finding it's an efficient way to still communicate with clients and advisors are able to do reviews this way now.
"You have to be open to change and you have to be adaptable. When you're open to change, you're going to be able to do things differently and experiment a little bit differently. The advice I would give is to continue to be in front of their clients, have the conversations, and we'll be right there with them."