Product diversification aims to deliver a comprehensive solution to larger client base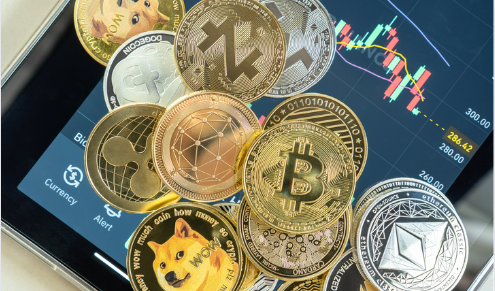 Coinsquare Ltd., WonderFi Technologies Inc., and CoinSmart Finance Inc. has announced they have signed a business merger agreement to integrate their separate businesses.
"At the heart of all great innovation is a consumer that is driven to adopt new technology to improve their personal or professional lives," said WonderFi President and Interim CEO, Dean Skurka. " WonderFi has always been dedicated to bringing the best and most relevant products for our users to market. What we will deliver with the combination of both Coinsquare and CoinSmart is a unique platform where users will trade, earn and pay with crypto, invest in equities, and soon, place wagers all in one compliant ecosystem."
The combined company will provide Canadians with a wide range of diversified products and services, including both retail and institutional crypto trading, staking products, B2B crypto payment processing, and soon sports betting and gaming. It will also offer one of the largest regulated crypto asset trading platforms in the world.
With over 1.65 million registered users and over $600 million in assets under custody, the combined company will have transacted over $17 billion since 2017.
In October 2022, Coinsquare registered as an investment dealer and obtained membership with the Investment Industry Regulatory Organization of Canada, now known as the New Self-Regulatory Organization of Canada, making it the first cryptocurrency trading platform in Canada to do so.
"This combination will create a safe, secure, scalable and regulated trading platform that can compete with the unregulated global exchanges still operating in Canada," Martin Piszel, CEO of Coinsquare, said. "Canadian investors want to know that their platform has longevity, their funds are safe and secure, and they can access innovative crypto products. The combination of these 3 leading Canadian brands provides a path to building a profitable, first-of-its-kind multi-asset class platform in Canada."
"For years operating a registered cryptocurrency platform was a disadvantage as competitors that provided services without the burden of compliance costs were far more profitable," said WonderFi Strategic Investor, Kevin O'Leary. "Investors that see the tremendous potential of cryptocurrencies to make financial services more transparent, less costly, and more productive are seeking investment opportunities that operate in harmony with their regulators."
Expanding its product offerings to broaden its income potential from the more than 1.65 million Canadian retail, institutional, and B2B clients in its ecosystem is projected to be a key component of the Combined Company's revenue development plan for 2023 and beyond. This includes retail and institutional crypto trading; global crypto payment processing; iGaming and sports betting; staking and yield products; and fractional stock trading.
The targeted product diversity inside a single ecosystem owned and run by Canadians is meant to appeal to a larger spectrum of clients and provide them a comprehensive solution.
"This transaction will create the largest and only fully regulated platform in the country and is a shining example for regulators and investors worldwide of what the future of the cryptocurrency industry looks like," O'Leary said. "WonderFi's commitment to new regulated verticals and iGaming will make the Combined Company the only publicly traded company on the planet that provides access to all of these product offerings that users have been asking for."