MOU with Canadian Nuclear Laboratories will propel innovation in clean energy, health sciences and environmental responsibility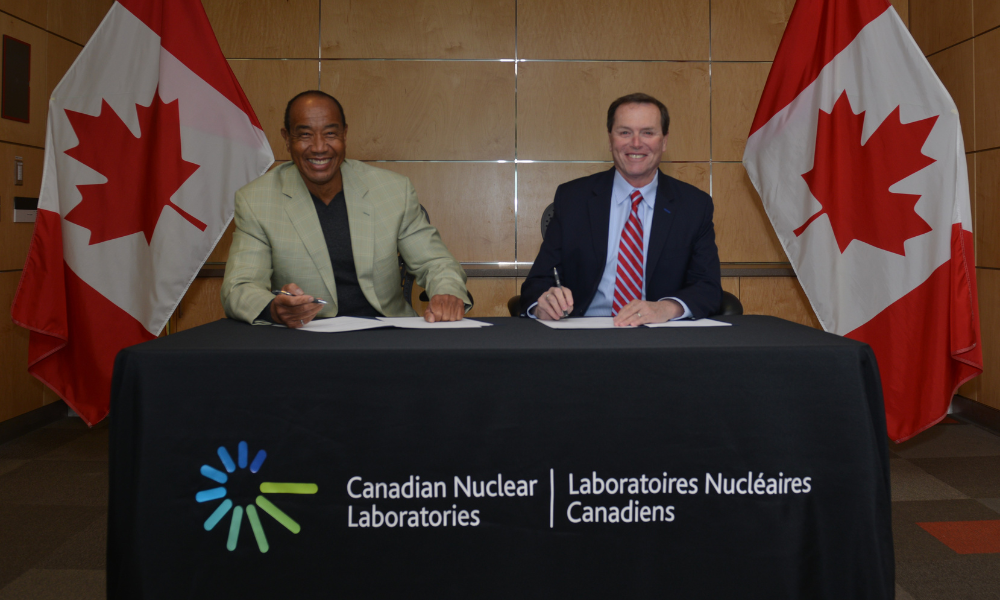 Portland Holdings, a Canada-headquartered group of privately held companies that manages public and private equities, has entered into a partnership to help solve some of the world's biggest challenges.
Under a newly signed Memorandum of Understanding, Portland will cooperate with Canadian Nuclear Laboratories, Canada's premier nuclear science and technology organization, on innovations in the fields of clean energy, health sciences, and environmental responsibility.
According to the terms of the agreement, Portland will offer business expertise and financial support for opportunities that the parties will jointly develop, and CNL will contribute scientific and technological knowledge and capabilities.
The alliance will focus on long-term approaches to decarbonizing the world economy and creating radiopharmaceuticals to treat cancer.
Read more: How PE firms can be the drivers of climate change action
"I am pleased to partner with CNL to accelerate climate and health innovations and technologies," said Michael Lee-Chin, Chairman of Portland. "This collaborative effort aims to address what we see as some of humankind's most unmet needs and biggest challenges, and to provide citizens with clean, affordable and reliable energy, as well as access to novel therapies globally."
Lee-Chin said the Portland Holdings group of companies adds value to the relationship through its nearly 40 years of experience in investment management, as well as owners and operators of successful businesses around the world.
"In the spirit of 'Doing Well and Doing Good,' we aim to foster economic growth through investments via the creation of employment opportunities in sectors and geographies worldwide, address climate challenges, and improve the quality of life for people living with cancer," he said.
"CNL is excited to enter into this agreement with Portland Holdings, a Canadian investment firm that has grown into an international leader in private equity," said CNL President and CEO Joe McBrearty. "A cornerstone of CNL's corporate strategy, known as Vision 2030, is to better enable collaboration between academia, industry and government."
Read more: Exploring a grey area in green investing
With the alliance, CNL and Portland are expressing a clear shared commitment to advancing the goal of net-zero electricity supply in Canada by 2035, as well as safeguarding the well-being of Canadians. The agreement combines Portland's track record and investment expertise with CNL's core competencies in radioisotope development, clean energy, and environmental stewardship.
Together, they expect to bring together people, businesses, and governments with an unwavering commitment to develop technologies and find solutions aimed at positive social and scientific global impact.