In nine months, Cult Wines' new North American operation earned 16.1% and snagged $30 million in AUM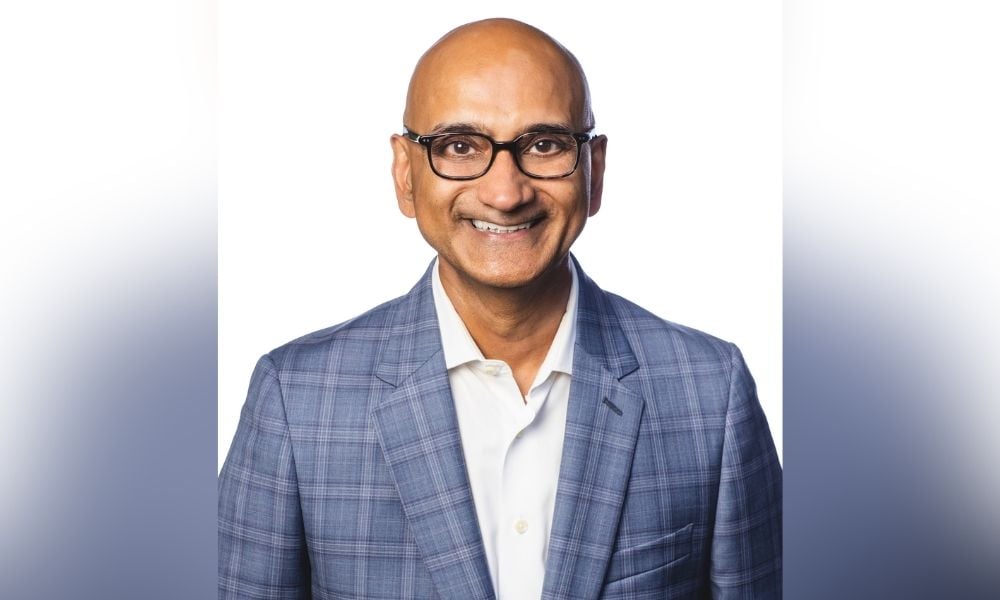 Cult Wines, launched in North America last spring, is already experiencing impressive growth in the fine wine investing space.
"I'd always known that fine wine was an established asset class in Europe and Asia," Atul Tiwari, Cult Wines' Toronto-based CEO of the Americas, told Wealth Professional. "But it wasn't something that was prevalent in North America. I always thought that was probably because of regulation. But, as I got deeper into it and spent some time with lawyers across the country, I realized it wasn't regulation that was getting in the way here."
Tiwari, who launched BMO ETFs while at the bank and then led Vanguard Canada for almost eight years, wanted to marry his passions for wine and asset management. So, he assembled a business plan for a wine investment organization in Canada, then began researching global companies already doing it.
"It was clear from my research that Cult Wines was the best and the global leader, so I contacted the global CEO in 2020," he said. The two talked, blended their plans, and publicly launched the London, England-based Cult Wines in North America in April 2021. It also relaunched its small New York office again as it opened just before the pandemic began. "There's a lot of comfort in knowing that we've been in business for 14 years and can demonstrate solid returns and the benefit of fine wine to client portfolios."
Cult Wines is the only such presence in Canada, though Tiwari said there a few similar organizations in the U.S. Cult has the most scale and global reach, and uses data and technology in its asset management processes. But, Tiwari noted he's primarily had to build business through Zoom.
Cult Wines has 2,500 global clients and has grown by about 250 new clients a year in the past two years. It, collectively, has $380 million of assets under management (AUM). Europe and Asia have had a compound annual growth rate of 28% over the last five years. He expects good returns again this year. Although it's only been operating in North America for nine months, Cult has $30 to $35 million of North American assets.
Once clients onboard, they own a segregated, separately managed portfolio of fine wine, "so you actually own the wine," said Tiwari. They're then responsible for acquiring, transporting, storing (in perfect conditions), insuring, and selling it, so there's liquidity. Cult, an active manager, has all those pipelines.
"Wine is pretty sensitive," said Tiwari. "So, in order to preserve the value of the wine when you go to sell, you need to demonstrate all that has happened to preserve the value of what you're selling."
Clients can get involved at two levels. For $12,500, they can onboard through the website and do their know-your-client and risk profile online. Then, based on their risk portfolio, objectives, and tolerance, Cult's algorithm builds and rebalances their portfolio. They don't work with a portfolio manager.
Clients who pay $45,000 have the same onboarding process, but get a dedicated portfolio manager who will discuss their objectives, then build their portfolio and discusses it with them.
While some clients may want to be more engaged and learn about wine, Tiwari said most North American clients give Cult full discretion to manage their accounts. Cult doesn't buy or sell without consulting clients.
Tiwari said, historically, Cult's portfolio turnover is about 20% a year. It has a global investment committee, to which he belongs, which meets quarterly to set the benchmark allocation among various wine regions.
The company has a Cult Wines index, which aggregates all its portfolio experiences. Since 2009, it has had annual returns of about 12%. In 2021, it was 16.1%. In 2020, it was 5.81%. "We were actually pretty pleased with that return, given all the uncertainties and everything else that was happening in the world," he said.
"Fine wine has some great attributes, like low downside capture, low correlation to equities, and low volatility," said Tiwari. "And, very importantly, right now, it's a real asset, so it provides you with a hedge against inflation, as well. So, there are a lot of great investment merits."
"We're pretty excited about the future because it really is an untapped area of investing. Right now, we're focused on awareness of asset class and who Cult Wines is," he said. "It's very exciting. Nobody in the world is doing what we do."