Purpose Investments retains trust in Gemini, pointing to more regulated, secure structure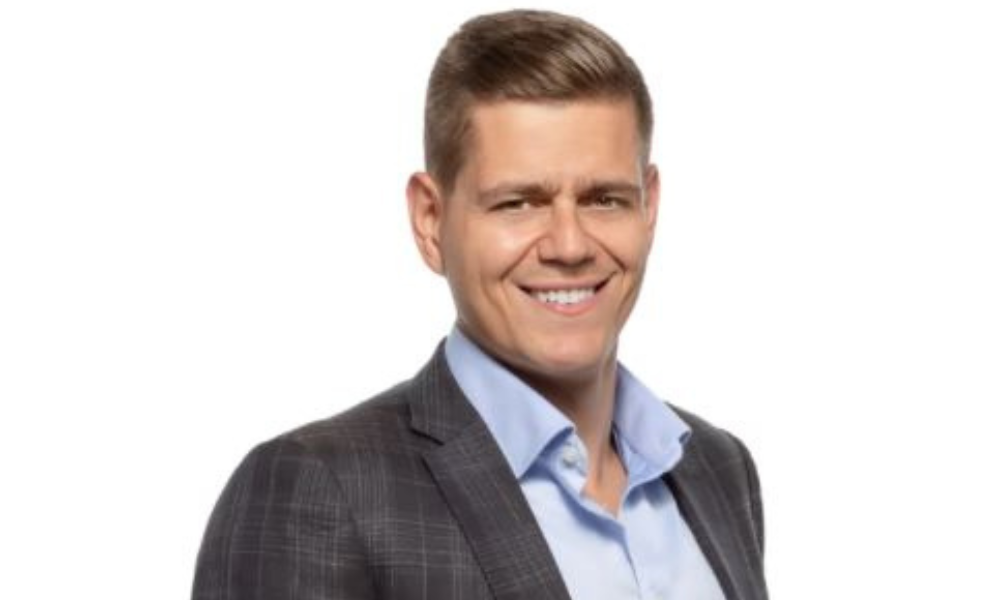 What happened with the FTX Exchange bankruptcy that spooked the crypto world this week was centred on a few individuals raiding unprotected assets under their jurisdiction and, while it has caused a wave throughout the crypto market, it is not impacting one Canadian crypto fund.
"The FTX collapse was an extremely unfortunate, unacceptable event, and it's definitely going to have a negative effect on the crypto industry, especially in the short-term" Vlad Tasevski, chief operating officer and head of product at Purpose Investments, told Wealth Professional.
"But, I think, on the positive side, this will actually help to remove some of those bad actors in the space, which always happens when there's a new industry."
Tasevski said early reports are that FTX's failure as what was perceived to be the biggest player in the cryptocurrency market was the result of a pre-orchestrated fraud with potential criminal implications rather than a problem with cryptocurrency's core structure. FTX's collapse involved lending assets to leverage different types of exposure, but the industry is definitely feeling the negative ripple this week.
The crypto exchange Gemini, for instance, has halted redemptions because of the run on them. But the Gemini Trust Company, which Purpose has partnered with for its cryptocurrency fund, still retains the Toronto company's confidence since only Purpose can access the funds in Gemini's cold, locked wallets. So, he said there's no danger of what happened at FTX happening to Purpose's fund.
Purpose Investments had celebrated the first anniversary of its Purpose Bitcoin ETF in mid-February. It was the world's first Bitcoin ETF backed by physically settled Bitcoin. By its first anniversary, it had $1.7 billion in assets, but Tasevski said it's now about $1 billion because of the market volatility.
Tasevski noted that while companies directly impacted by FTX may feel the effects for a while, the FTX bankruptcy has not caused a run on Purpose's crypto fund.
"We're still doing very well, despite everything that's happened in crypto this year. May was really stressful, but now it's probably more stressful.," he said. "With that said, our funds year-to-date have had net positive inflows.
"What's even more important, given the most recent concerns, is that the assets of the funds have been done in the best possible structure. They are public funds that have been approved by the Ontario Securities Commission, which is the main regulator for investment funds in Canada. They have the same regulatory requirements for custody structured funds as any other funds."
Tasevski said the regulator governs who Purpose can partner with and what structure it can use.
"So, something like what FTX did would never be an option for us," he said. "What happened with FTX was that it was unregulated. It was offshore, and it had no governance."
Tasevski said both the Gemini Trust Company, registered in New York, and Purpose must follow strict U.S. and Canadian regulations. In Purpose's case, that means it can only hold the assets in the fund's name and never lend them out. The legal agreement between Purpose and Gemini also specifies that only Purpose, not Gemini, can touch the funds and these can only be removed from the cold wallet when they're redeemed. Ernst and Young also audits Purpose's fund.
"It is very, very simple, but very, very clear," he said. "What FTX did, we have never done, never tried to do, and we will never do. We have to meet all the same requirements of every single service provider that we work with.
"Right now, based on what we know today, we have no concerns that our funds are impacted in any way. We don't believe there's any structural risk given how we have set up the funds."
Tasevski added, though, that advisors should be extremely careful when investing in crypto because there are still many unregulated players in the field.
"Just because they're unregulated doesn't mean they're all bad," he said. "But if the advisors don't understand who they invest with, it's better not to invest during this period of stress."