Cult Wines' Americas CEO explains how digitally user-friendly platform has disrupted traditional expectations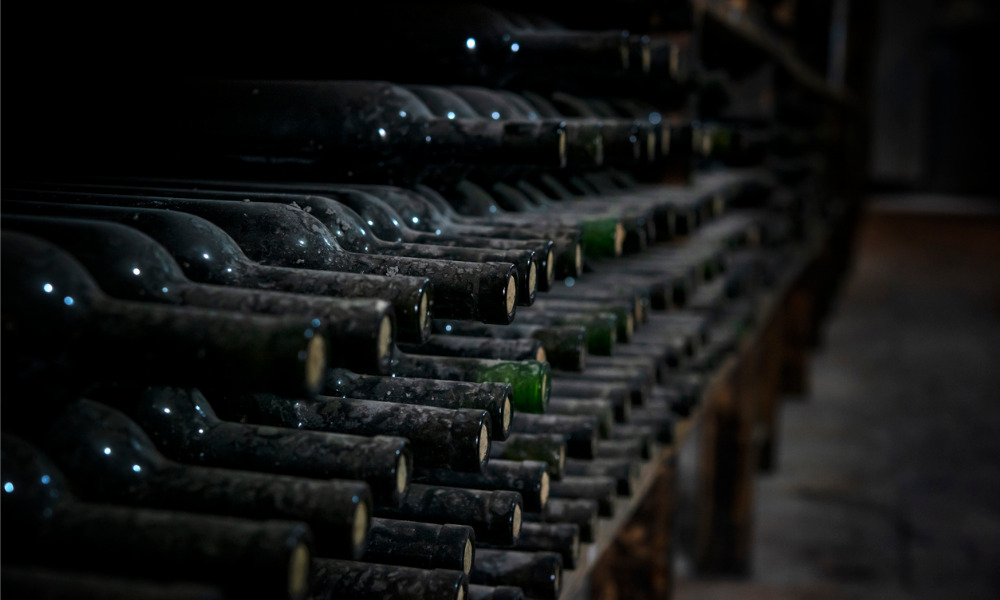 As demand for diversified returns rises among investors and advisors alike, an accessible model of wine investing is turning heads in the Canadian high-net-worth space.
"Traditionally, fine wine has been a difficult asset class to access because most often it would be done on a do-it-yourself basis," says Atul Tiwari, CEO Americas at Cult Wines, an innovative platform for wine investment. "We do see individuals and advisors increasing the exposure of their clients' portfolios in alternatives because of all the merits."
Taking separately managed accounts to wine investors
Over the two years ending April 2023, Tiwari says the fine wine asset class has seen returns of 26.5%; for the 12-month period up to the end of March, it returned 10%, compared to -8% for the S&P 500. Looking at the last five years, rolling volatility for fine wine has been at around 1%, compared to 5.5% for S&P 500. The fact that it's a physical commodity also makes it a good inflation hedge.
Cult Wine's business model can be described as a separately managed account for fine wine investing. Clients who come on to the platform are walked through KYC reviews to determine their objectives and investment time horizons. From there, they're given an actual allocation of cases of wine that's suitable for their investment profile.
"We acquire the wine, and we insure and store it in perfect conditions," Tiwari says. "We'll manage that portfolio on an active basis … Since the client owns the wine, they can also ask to take possession of it, and those types of requests are fulfilled according to the processes of the local liquor board in their province."
Disrupting traditional wine investment
At Cult Wines, Tiwari says a significant percentage of its Canadian business comes from Alberta, Ontario, and British Columbia. Aside from the size of the Ontario and BC markets, he says their strong local wine industries help explain the thirst for wine exposure coming from those locations.
Having a digital platform has also disrupted the traditional realities of wine investing. What used to be largely available to wealthy 55- to 60-year-olds in Europe is now within reach for people in their mid-30s up to mid-40s in North America. The Cult Wines client base is also shaping up to be more balanced between genders, Tiwari says, with more female clients than what's been expected in traditional markets.
"A lot of our clients have some interest in wine, whether they're expert collectors, or whether they're new to wine and want to learn more about it," he says. "It's no longer really a legacy or heirloom asset because we're actually managing the portfolio of fine wine for the individual. If a client wants to liquidate their portfolio for whatever reason, we can do that for them."
As more family offices turn to fine wine investing to deepen relationships with oenophile clients, Cult Wines' business has boomed. After seeing 50% AUM growth in 2022, the platform is currently managing almost half a billion dollars in assets.
"We tend to see more high-net-worth clients and family offices coming on board," Tiwari says. "I think because it's now more accessible, and also because of the greater comfort with alternative investments generally, the demographics are becoming more inclusive."