Investors who can look beyond COVID-19 impact stand to gain from robust secular growth trends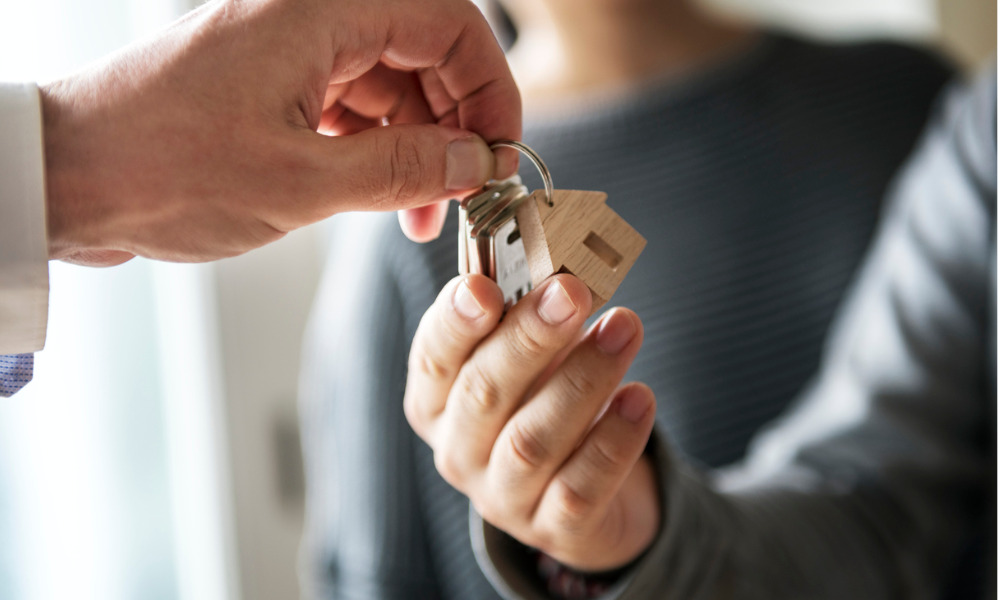 It's a long-accepted truism in the real estate industry that when you're looking at a property, the one thing that matters is "location, location, location." And as the COVID-19 outbreak has had an impact that continues to reverberate up to now, Corrado Russo believes that the lesson still applies, but a different set of winners and losers have emerged in the moment.
"Some of the secular growth opportunities that existed before COVID continued to accelerate throughout the COVID crisis. We expect that performance to continue as we recover from the coronavirus," said the senior managing director, Investments and global head of Securities at Timbercreek. "But you do have to be careful and avoid the subsectors of real estate that were heavily impacted."
There are several secular growth trends that Timbercreek believes can continue to grow earnings over the next five years, regardless of COVID-19's influence. Arguably the most obvious are the acceleration of e-commerce, resulting in a greater emphasis on last-mile supply chain optimization. With that trend on the rise, well-positioned industrial properties and logistics centres are poised to benefit.
Properties that support information and communication technology also have bright prospects. Aside from the e-commerce boom, a growing embrace of Zoom meetings, online schooling, and video games as part of the stay-in-place reality are fuelling unprecedented levels of data consumption.
"These data centres and warehouses that house this equipment and lease it to the providers have significantly continued to do well, as have cell towers that lease space for telecom companies and wireless companies to put in their equipment," Russo said.
He also doesn't expect the trends supporting demand for affordable housing to abate anytime soon. As prices for single family residential real estate continues to swell and consumers' ability to pay keeps weakening, companies that offer solutions to the problem – manufactured housing communities, single-family rental, and lower mid-scale apartment companies – have solid long-run prospects.
"We're also excited about some non-traditional, specialty property types, specifically life-science laboratories and cold-storage facilities," Russo said. "We've got the entire world's resources, both government and pharmaceutical resources, being mustered toward finding a vaccine for COVID 19, so the demand for laboratory space and R&D facilities is going significantly higher."
Urbanization and gentrification is another secular trend that's been driving activity in the real-estate space for years, including the supply of office buildings in urban locations. While work-from-home conditions that are prevailing amid the COVID-19 pandemic has sapped away some of that strength, Russo doesn't anticipate a total rewriting of the status quo.
"We feel that that urbanization trend is going to continue over the long term, but I think we're going to see a different utilization," he said. "I think some of the downtown large office properties, skyscrapers are going to take a little longer and require a vaccination, for example, before you see large populations of urbanites getting into elevators and dealing with rush-hour traffic."
A significant number of commercial properties have become casualties of the pandemic, though Russo said many of those were "pent-up bankruptcies" that were bound to happen at some point. He said retail properties, both high-street and regional malls, will face significant challenges as they contend with an apparently permanent loss of market share to online shopping.
"We're also starting to see department stores and 'big box' stores get converted into fulfilment centres for online retail," he said. "Maybe a Sears store will die off, but because it's in the middle of or close to a densely populated area, that Sears box may become an Amazon fulfilment centre. I think you'll see more creativity with respect to real estate use."
Another area of particular interest to Timbercreek is self-storage, which has experienced a mixed impact due to COVID-19. E-commerce merchants and small-business owners have increasingly turned to those facilities to store their inventory. On the other hand, it has been traditionally driven partly by mobility –people who change jobs or get divorced, in many cases, need space to move their things into – and that mobility trend has weakened because of lockdown measures and border closings.
"In terms of rent collection, rent collections have actually been tracking fairly well," said Samuel Sahn, portfolio manager at Timbercreek. "If you fast forward to today and look at the month of July, the month of July is tracking like a non-COVID month with rent collections in the low 90 percent range. And that's typically what we've seen historically. We've seen it has improved. And a lot of that is driven by an increase in walk-in customers."
Sahn said that occupancy rates have increased across the board in the second quarter for all U.S. REITs with self-storage assets that Timbercreek watches. Aside from quarantine and lockdown measures that prevented customers from moving out, he said those numbers have been supported by a pause in normal delinquency processes as anti-eviction rules are implemented across different states.
"But by and large, the fact that you can see occupancies rise in the second quarter in the middle of the pandemic really speaks to the sort of recession-resilient nature of the asset class and how customers, both residential and commercial, tend to use self-storage as part of their normal daily lives," he said.
All this flies in the face of perceived rent-collection challenges and lower projected real-estate values – two misperceptions among investors that, according to Russo, haven't been borne out in the troves of data that Timbercreek has been able to collect. According to Russo, REITs are one of the few remaining value trades of 2020 as their year-to-date standing is still significantly lower than what's seen in the general equity markets.
"Investors have to look at the long term … Considering how you value a piece of real estate, which includes the present value of 10 years' worth of cash flow and a terminal value, even a challenging year like 2020 makes up roughly just five per cent of an asset's total value," Russo said. "When you see them priced downward at 15% to 20%, it seems to be disconnected from even a potential worst-case scenario for these assets, so we believe investors who accept an entry price at these levels will be served well over the next five years."