Portfolio manager on the trends and companies he feels could emerge as winners from this health crisis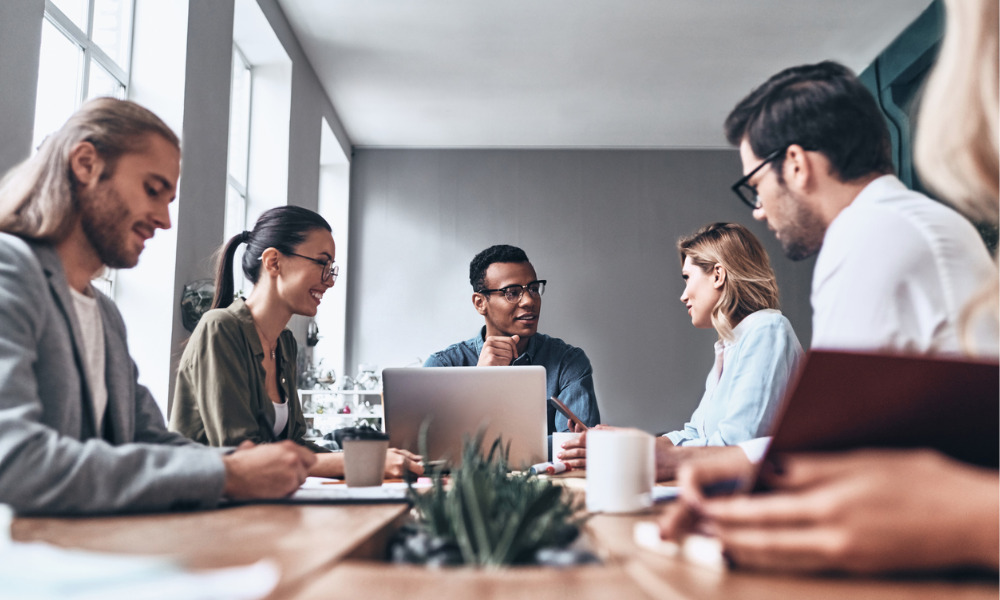 It's the question all portfolio managers are formulating an answer to: where are the opportunities for capital growth in the new normal?
With the March crash, economic shutdown and the continued impact of the COVID-19 global pandemic, many stable, well-run businesses have hit the buffers.
For David Barr, president, CEO and portfolio manager at PenderFund Capital Management, it's meant doubling down on the constant re-evaluation of balance sheets and business risks to minimize permanent impairment of capital.
But he said his team's goal is to not only protect capital but to grow it. To that end, he's been spending the majority of his time digging into companies to find the ones that have increased their intrinsic value during this tumultuous period.
By focusing primarily on industries that will have secular tail winds as a result of changes brought forward by COVID-19, Barr then analyzes the companies within these industries that have data points indicative of capturing the opportunity presented.
He warned, however, that only the experts at "Hindsight Capital" will be able to predict the winners and that experience tells him how hard it is to pick the potential trends and opportunities that might emerge from the global health crisis.
First you need to get the trend right. Second you need to get the company right. It's a process that underpins the Pender Technology Inflection Fund, which focuses on expansion-stage companies, and analyses technology risk, market adoption risk and product risk "before investing to support or accelerate an existing trajectory".
He added: "Taking that approach to the public markets, we are not so much looking to hit it out of the park by identifying new trends, but are focusing on existing trends that will hit an inflection point or be accelerated as a result of pandemic. And in our view there is a lot of acceleration of trends and adoption out there today."
Here are five areas Barr believes investors should consider:
Stable Customer Base
"While it's exciting to think about how the world has changed, as suggested by Jeff Bezos, sometimes it's better to focus on what's not going to change in the next 10 years by looking at companies today and understanding who their customers are, their need to use the product and their ability to buy consistently come to the forefront of our analysis.
"Companies that sell products or services that are mission critical or very small line items that can withstand the slowdown better than most. Fortunately for us, when Mr. Market really gets going, these companies get sold off as well and we look to find a discount to intrinsic value that signals a buying opportunity for us in these companies."
Physical infrastructure
"We think one of the major trends will be an increase in infrastructure projects. North American infrastructure is woefully outdated, and we have a lot of catching up to do. The global crisis has resulted in a catastrophic reduction in employment as whole sectors, like retail and travel, have shut down. A key priority for politicians emerging from this, in order to increase their probability of getting re-elected, is to see the electorate re-employed. We believe the ability to fund projects is in place, and the motivation to build is very high and we should see a tailwind."
Digital infrastructure (remote working)
"Work from home, remote learning, online shopping, etc. People are changing their habits to conform to government isolation requirements and so are finding new ways to work, buy groceries and other essentials, communicate with friends around the world, give and take lessons. Many companies and organizations are now understanding the positive aspects of having people work from home. There's a massive strain on fiber networks right across North America and many of these bandwidth-intensive habits may become the norm for many.
"We spend a lot of time looking at technology companies. It's an area we know well and we find many businesses in the sector have attractive economics (high ROIC, large markets) for potential capital appreciation. Over the past couple of years, we have decreased our weighting in technology. This was a valuation call. Tech stocks were in favour so prices were high. We have now begun to return to technology as valuations were, in our view, once again becoming attractive when March broke loose."
Barr said that rather than focus on the obvious Zoom, Slack and Microsoft Teams, his team is finding attractive opportunities in less high-profile companies that deliver and support the fundamental infrastructure and software necessary for remote working. Similarly on the online shopping side, he is not looking for the upstarts, but for companies that were already leading in the space and that we believe are well positioned to capitalize.
Healthcare technology
"Healthcare has been disrupted by COVID-19. We hear daily of the medical staff on the front lines tirelessly testing, treating and caring for virus patients, but hospitals have been forced to adapt quickly and adopt crucial digital infrastructure to manage the logistics of the pandemic. Of course there is going to be a massive, multi-billion dollar push in drug development, for both the treatment and a vaccine for COVID-19, but there will be a lot of biotech spin-outs with so much capital and energy going into R&D right now. One area that had been lagging was personal medicine. Telemedicine was not widely adopted across North America prior to this. There was a lot of hesitation, from doctors, clinic owners, as well as patients, and also regulatory bodies. Well, we've now entered a period of time when telemedicine is not just necessary, it has become the primary option and adoption has happened all but overnight. Virtual appointments are now widely accepted."
Cyber Security
"Lastly, we see increased demand for cyber security. When you're in your office downtown, you are behind a corporate firewall. You're fairly safe. The riskiest part for any company's network are the devices and laptops that are outside the firewall, but being used for work. How do we protect corporate networks that are no longer in one place, but in multiple low security locations? Technology companies are moving existing solutions forward and developing new solutions in response to the increase in nefarious activity."