Fund from award-winning company increases domestic exposure by 25%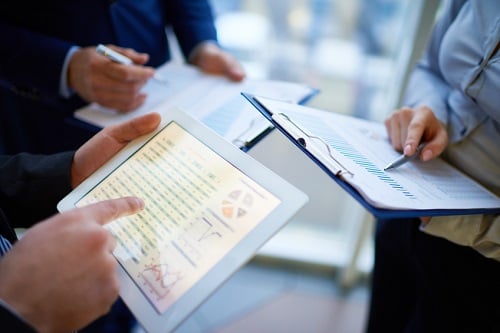 Volatility and domestic uncertainty means everyone has been selling Canada but the Pender Value Fund is doing the opposite, increasing its exposure by 25%.
David Barr, Pender's president and CEO, said underperformance in certain markets year to date has allowed the fund to deploy cash to shift the direction of the portfolio.
Part of this manoeuvring involved capitalizing on low oil and other commodity prices, uncertainty surrounding global trade and fears about Canadian housing.
Barr said: "[These] have been key reasons that Canadian markets have effectively gone nowhere for the past two years."
He added that this has created the opportunity to increase Canadian exposure from 13% at the beginning of the year to 38% as of September 30.
"We have been able to deploy capital into our historical Canadian small and microcap universe, but we have also been active in the midcap space and in the energy sector, thanks to the contributions of Amar Pandya who joined us over a year ago to focus on these areas."
Barr believes the chance to put more cash to work in this area can be linked to the explosion of interest in the fledging cannabis industry after recreational marijuana was legalized on October 17.
He said: "If you picked up a national newspaper in the last couple of weeks, you will probably have noticed a substantial part of the business section was dedicated to the legalization date of cannabis in Canada.
"The excitement about being a potential global leader in this 'new' industry has resulted in more than $10.5 billion being raised to finance various stage business plans. That's a lot of money. The lack of interest we are seeing in micro- and small-cap names in our universe is directly related to this.
"The capital base that traditionally invests in this market has joined the massive 'I want to get rich quick party', aka the cannabis trade. To quote a musician one of my best friends believes is the greatest of all time, 'We're going to party like its 1999'. We just hope the hangover is not as bad."
Congratulations to @gcastle_castle & the fixed income team on winning a Thomson Reuters Lipper Fund Award for 3 year performance in the Pender Corp Bond Fund. This is continued recognition of Pender's investment process. https://t.co/OVTkFI2bSW

— David Barr (@PenderDave) November 9, 2018
Meanwhile, Pender is celebrating after its Pender Corporate Bond Fund, managed by Geoff Castle since 2015, was awarded a 2018 Thomson Reuters Lipper Fund Award.
It's the fourth Lipper fund award for the firm after the Pender Small Cap Opportunities Fund scooped the prize for the past three years.
The Pender Corporate Bond Fund's rolling three-year returns are an industry leading 10.8%. Its assets in the past three years have grown 183% to $509 million. Pender's combined AUM is $1.1 billion.