CEO says it's a less volatile fund for advisors who want to utilize this asset class for their clients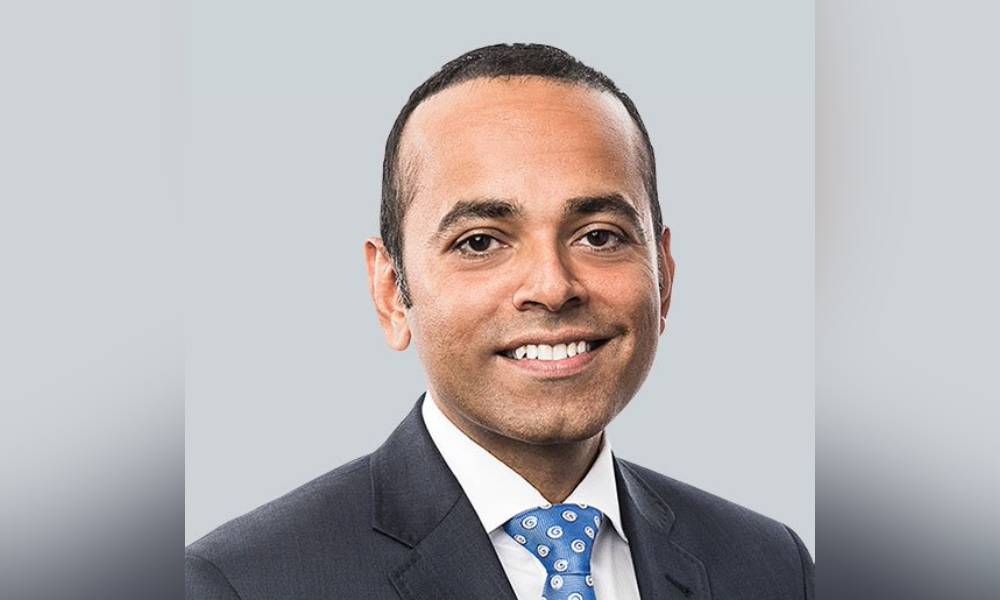 Evolve Funds Group Inc. is launching Canada's first multi-cryptocurrency exchange-traded fund (ETF) on the Toronto Stock Exchange today. It aims to provide a less volatile fund for advisors whose clients want to get into that market.
"We thought we were the world's first, but I got a message from a Brazilian issuer saying it's actually not the first in the world," Raj Lala, Evolve's President and CEO, told Wealth Professional, just before launching the fund. "There may be a couple in other parts of the world, but I know for a fact it's Canada first and I think it would also be North America's first."
The Evolve Cryptocurrencies ETF allows advisors to invest in both Bitcoin and Ether. With combined assets of about $200 million as of writing, the fund uses an ETF structure to provide investors with exposure to those cryptos' daily price movements of the U.S dollar.
Evolve has been planning to offer this multi-crypto ETF for a while, but the Ontario Securities Commission, which Lala said is ahead of most of the rest of the world, has only approved Bitcoin and Ether. He's looking forward to it approving more in order for Evolve to expand what's offered in the fund.
"A lot of investors want to invest in cryptocurrencies. They're not exactly sure which one to pick, or they may also want to get exposure to the cryptocurrencies that are growing," said Lala. "They're looking for more of a turnkey solution to participate in the cryptocurrency market."
Lala isn't concerned by the Bank of China's move last week, which banned cryptocurrency, as it's done that before – and he expects it to do it again. The markets had already rebalanced earlier this week.
Meanwhile, Evolve's fund allows advisors a safer way to try cryptocurrency as the two currencies balance each other out. Lala said that, according to Bloomberg, Ether outperformed Bitcoin by over 150% in 2020. But, in 2019, Ether had a negative performance while Bitcoin had a 90% return.
"Even though these two cryptocurrencies are somewhat correlated to each other, they've had different return profiles," he said. "So, by putting them into one ETF and accessing both at the same moment, you're taking out some of the guesswork. That's the whole purpose of having a more diversified fund: to dampen some of that volatility and hopefully capitalize on the cryptocurrency that's significantly outperforming the other."
Evolve launched the fund even though Lala said 90% of the investment advisors he's spoken to aren't using cryptocurrency ETFs because of the volatility. But, he noted that some of the largest retirement investment advisors in the U.S. are starting to recommend that clients put 1% of their portfolio in crypto. So, if it falls, it doesn't impact much, but if it rises, then he said, "it can actually become a meaningful part of your portfolio.
"I think some advisors are starting to contemplate that now. What a lot of advisors have said to us is that, if I'm going to invest in crypto for my clients, I want to make sure it's taking a more diversified approach to the asset class – and that's part of the reason why we created this new fund."
What Lala found surprising in the survey that Evolve just released was the number of advisors who reported they're using crypto ETF – even though he'd been hearing differently, so he deduces they're doing it on their clients' request and the advisors are recommending an ETF to mitigate some risk.
"That's probably why the percentage of usage was higher than what I would have expected from advisors," said Lala.
Evolve received 208 responses from 4000 advisors in its most recent study, which it did from August 26 to September 10. Of those, 40% said they invest in cryptocurrency ETFs and 31% said client interest was their biggest driver. Of the 60% who weren't investing in cryptocurrency ETFs, 40% said the asset class is too volatile. But, 80% said they believe Bitcoin will continue to be the largest cryptocurrency at the end of 2022, while 85% expect Ether to have the most market growth in the coming year.