FP Canada survey reveals pandemic's outsized impact on sandwich generation and younger Canadians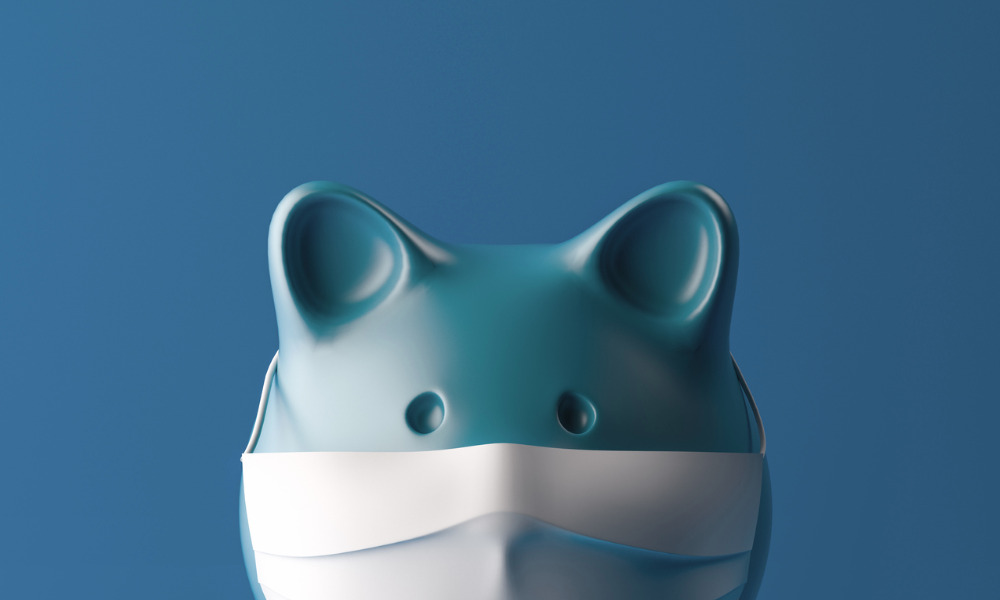 The COVID-19 pandemic threatens to cast a long shadow over Canadian household's finances – and with the arrival of a second wave, many are worried that it could stretch over their entire lives.
In the Coping with COVID's Financial Impact survey newly released by FP Canada, nearly a third (30%) of the Canadians polled were concerned that they will not financially recover from the crisis.
Just over four tenths (42%) felt their financial position wasn't strong enough to withstand the challenges of the second wave of COVID-19, and nearly as many (41%) felt financially worse off compared to before the pandemic began. To cope with the reality of money shortfalls and expenses, more than a third said they've had to draw from personal savings or take on new debt.
"It is alarming to see the significant pain COVID-19 has inflicted on the finances of Canadians," said Toronto-based Certified Financial Planner Tina Tehranchian. "It's also clear that many people are not prepared to endure this continued crisis."
As shown by the survey findings, Tehranchian said that younger Canadians have been disproportionately impacted by the pandemic, though members of the sandwich generation may be in the worst position.
Among the respondents aged 18 to 34 years old, 51% said they've had to use a government subsidy or private-sector deferral program; 29% said they had to tap the Canada Emergency Response Benefit (CERB). Half said they have borrowed money to cover shortfalls, with 15% turning to family for funds.
As for sandwich-generation respondents – those between 45 and 54 years old who are raising children while caring for aging relatives – more than a third (36%) doubted that they'll be able to recover from the financial strains brought about by the pandemic. Less than half said they were in a strong-enough financial position prior to (46%) and throughout the pandemic (47%) to avoid concerns about their financial health.
Just like the first wave, the impact of the second COVID-19 wave is concerning not just because of its magnitude, but also because of its unpredictability. As Al Nagy, Certified Financial Planner and associate consultant at IG Wealth Management said: "Cash flows may be impacted again both negatively in the event of a job loss, or positively in the event that your lifestyle expenses are now lower because you may be working from home. Assets that were used to fund retirement lifestyles may also be diminished in the event of a market downturn."
Of course, Canadians aren't totally helpless. With knowledge gained from the first wave, Nagy suggested, they can get a sense of how COVID-19 has changed how they live, work, and consume goods and services. People can also build up their emergency funds to brace against possible work disruptions, or refinance a debt to make it more manageable.
"If you experience a positive outcome, such as reduced expenses, use that extra cash to build an emergency fund, or even contribute to your RRSP," Nagy said.
Survey findings also indicate that Canadians who get advice feel more secure as they were able to navigate unforeseen challenges and prepare better for the future.
Among respondents who said they use the services of a financial planner, 77% reported being confident about their financial well-being at the onset of the COVID-19 pandemic, and 74% said they've felt that confidence throughout the crisis. In contrast, just 57% of Canadians who don't work with planners said they were confident about their financial well-being, whether it was at the start or during the crisis.
And when asked whether they felt they were in a strong enough financial situation to not worry about the impact of a second COVID-19 wave on their financial health, 68% of respondents who used a financial planner agreed with the statement, compared to just 50% of those without financial planners who said the same.
"While we can't control how COVID impacts the financial markets, we can definitely control our approach to managing our finances. A Certified Financial Planner will be able to quantify the impact of COVID right now and also show how it affects a financial plan many years down the road," Nagy said. "In the same way we visit our doctor when feeling ill, meeting with a CFP professional will provide clarity and comfort during these uncertain times."
Given the challenges brought about by the COVID-19 pandemic, Canadians understandably have a dampened willingness to spend during the holiday shopping season. Of those surveyed by FP Canada, 52% said they expect to spend less on gifts than they have in previous years, with many wanting to avoid adding much more to the financial burdens they're experiencing because of the pandemic.
"Many have taken from their savings or accumulated more debt during this pandemic, so buying an abundance of gifts is unlikely to take priority over managing everyday expenses," said Saskatoon-based CFP Caval Olson-Lepage. "The holidays may not be the most wonderful time of year for some people as a result."