CEO and President face prohibitions, fines of nearly $2 million from OSC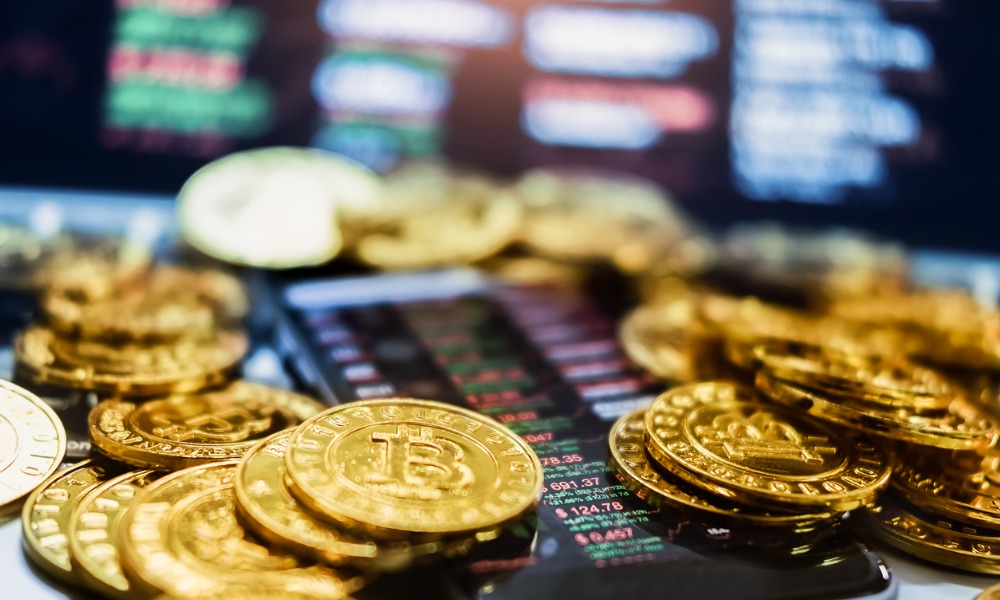 A cryptocurrency platform that referred to issues surrounding now-defunct QuadrigaCX as a "stain" on the industry has itself become a cautionary tale.
Coinsquare, along with three of its top executive leaders, face sanctions under a settlement agreement with the Ontario Securities Commission (OSC) after findings that it engaged in market manipulation, misled investors, and acted against an internal whistleblower.
In the 50-page agreement, the OSC said Coinsquare engaged in market manipulation through the reporting of inflated trading volumes. From July 17, 2018 to December 4, 2019, the company reported roughly 840,000 wash trades, amounting to an estimated 590,000 bitcoins and making up more than 90% of the reported trading volume on the platform.
The regulator said Cole Diamond, Coinsquare's CEO and de factor CFO since approximately January 2019, gave directions to engage that activity, while its founder and president Virgile Rostand developed the algorithm that made it possible. Diamond began directing the trades, described as having "no economic substance," shortly after reaching out to the staff on the OSC's LaunchPad program.
Almost immediately after Coinsquare started reporting the inflated crypto trading volumes through its website and on its API, clients and members of the public recognized the suspicious activity and asked questions. The company responded with misleading statements, including responses to posts on Reddit.com and emails from clients about the unusual surge in trading number, suggesting that it was looking into potential anomalies caused by "robo traders" or large orders.
"During this same period, Coinsquare responded to questions from Staff regarding market integrity on the Coinsquare Platform and failed to provide complete responses to these questions," the OSC said.
One employee, hired in November 2018 to work on the company's automated trading strategies team, learned about the wash-trade algorithm between March and October 2019, and expressed his concerns to senior management, including Rostand and Diamond. At one point, Rostand deactivated the function, but turned it back on after being ordered to by Diamond.
"The Internal Whistleblower was told that Coinsquare planned to slowly decrease the volume of wash trading … but that if he continued to raise these concerns it would impact his employment at Coinsquare," the OSC said. After the whistleblower repeated his concerns and said the continued activity was causing him stress, the company formally terminated his employment.
As part of the settlement agreement, Diamond and Rostand agreed to resign from their positions at Coinsquare, and paid administrative penalties of $1 million and $900,000, respectively. They also face multiple prohibitions, including a three-year ban from acting as registrants and directors or officers of a registrant.
Feliz Maxer, Coinsquare's chief compliance officer at the time of the violations, has resigned from that role and voluntarily paid $50,000 to the OSC. He will be subject to a one-year ban from acting as a director or officer of a registrant, or from holding a position that requires registration.
The OSC has also required Coinsquare and its subsidiary seeking registration, Coinsquare Capital Markets, to substantially improve its corporate governance by setting up an independent board of directors, appointing new CEOs and CCOs, and creating an internal whistleblower program, among other steps.
Calling the case an "important milestone," Jeff Kehoe, Director of the Enforcement Branch at the OSC said it was the first action the regulator has taken for reprisal against an employee whistleblower since the protections were added to Ontario securities legislation in 2016.
"Being an innovator in our capital markets is not a free pass to disregard Ontario securities law," Kehoe said. "All market participants – including those in novel industries – must act honestly and responsibly."