Her asset allocation includes income, capital growth, real assets, and volatility management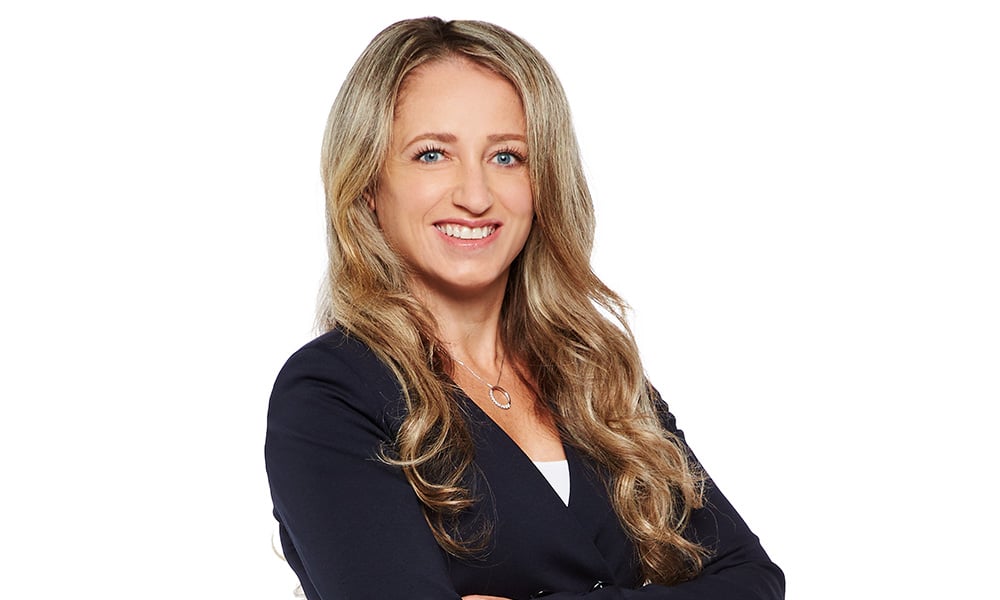 Ida Khajadourian, the portfolio manager and investment advisor who won this year's ICM Asset Management Award for Advisor of the Year – Alternative Investments, loves alternatives.
"I love alternatives because they can help me produce absolute returns," Khajadourian, who is with Khajadourian Wealth Management in Richardson Wealth, told Wealth Professional after winning.
"My objective would be that we don't have losses. It provides diversification and gives us access to different asset classes that could outperform in different environments. So, it's really a great portfolio diversifier. It's a great complement to equities. It provides that diversifier, that complement, regardless of the environment that we're in. And, it just gives me more flexibility to add returns and provide a more stable experience for clients."
Khajadourian has adopted what she calls "evolutionary portfolio construction".
"The way I view asset allocation is very different from your typical model of cash, bonds, stocks, and even cash bond stock alternatives," she said. "I look at asset allocation using four different buckets, and those are income, capital growth, real assets, and volatility management versus what most advisors look at, which is cash, stocks, bonds, and they might have some alternatives.
"Most advisors in the non-independent channel are limited in terms of how much they can own in alternatives, but I don't have those limitations here at an independent firm. So that sets me apart."
Khajadourian said her clients who had alternatives in their portfolios were grateful that those only declined one-third of what the market decreased during the pandemic in March 2020. They then had a strong rebound, so continued to compound.
Her Toronto-based business then had a record year last year. It now has almost $1 billion in assets under management with 250 clients across Canada and London, England. She's augmented her team in order to maintain some work-family balance despite the stepped-up pace.
Khajadourian has been in the investment business for 22 years and worked with alternative investments for most of that. She became a chartered alternative investment analyst in 2005 and joined Richardson in 2013. She's been helping other advisors get into the area and onto their platform and fundraising for 360 Degree Kids, which the alternatives community also supported.
During the pandemic, Khajadourian was ensuring that all of her clients had financial plans. She's also been gaining clients through referrals and working with other advisors to bring a more holistic approach to wealth management and alternatives to their clients' portfolios. But, her team has also been getting clients involved in other asset classes that they had not had in the past. Those have included private equity, private debt, real estate, and precious metals. She allocates and rebalances them, she said, "depending on the environment that we're in".
Khajadourian works with high-net worth clients: high income earners, including young professionals, business owners and entrepreneurs, and women who may be recently divorced or widowed.
"I really enjoy working with different types of clients where I feel like I can add value," she said. "That's ultimately my goal – to add value – and to help people. So, we get involved, even helping clients with non-financial matters."
She's offered clients contacts, books that may apply to their business, and even home workout ideas during the COVID lockdowns because she had a lot of ideas from working out at home herself.
She develops tax, retirement, and insurance strategies along with their financial plans and help them think long-term. But, she also offers them information and tools to make informed decisions.
Looking ahead, she said she's "trying to do better – always better". She's continuing to focus on giving her clients the "big picture holistic approach", even while being the successor onboarding a partner's practice. She's integrating the firm's new technology, which will improve both her client reporting and communication. She's also considering getting her insurance license to offer it to her clients as a different alternative.
"It's very difficult working in this industry. It's changed a lot during my career," said Khajadourian. "So, I want to ensure that clients are focused on the big picture and longer-term objective in all these strategies because you want things to work out. They won't if you don't plan for those things.
"I help them get their financial affairs in order, and then get their spouses involved, so everybody knows what's going on. It just helps them sleep at night and that's really my goal."