CIO at Purpose Investments says the portfolio strategy no longer works and a new solution is needed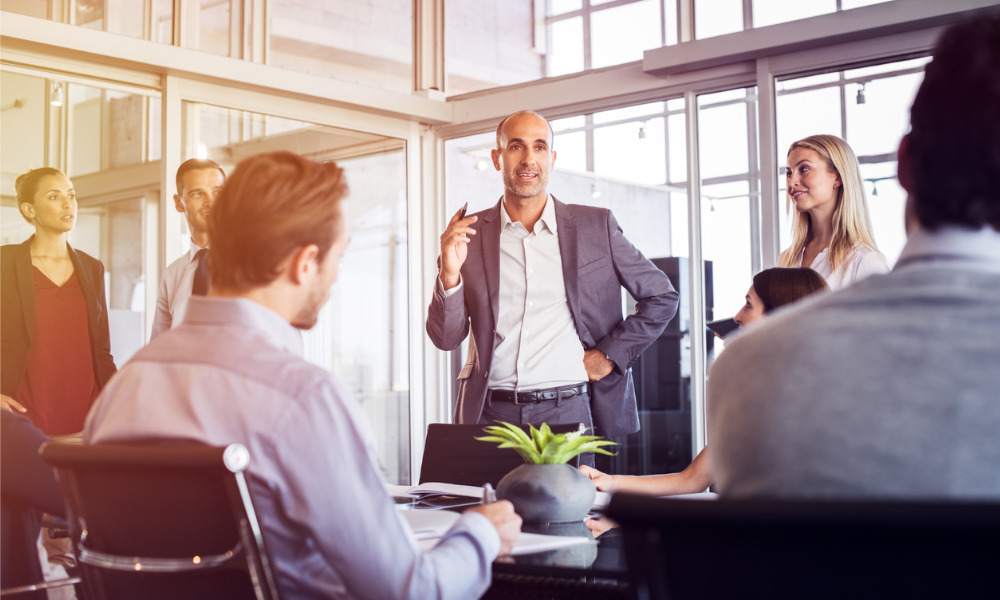 According to one investor, the 60/40 allocation method no longer works and is in need of a replacement.
Greg Taylor, chief investment officer at Purpose Investments, an investment firm out of Toronto, says the 60/40 allocation method doesn't work because markets have evolved, and the two portions no longer fit together as tightly as they once did.
The 60/40 allocation method sees 60 per cent of investments in stocks, and 40 per cent of investments in bonds or other safe methods of investment. But, according to Taylor, the method is failing investors.
"I think what we're looking at is that the 40… is starting to become less attractive… than it has been in the past," he explained.
He noted most people have become used to an environment where one of the core components of their portfolio is fixed income, and they don't expect a lot of volatility there. When that stability exists, Taylor said more risks can be taken on the equity side.
"But we're now to the point where we've had bond yields pullback to basically zero, and we're not really in the camp that we're going to see bond yields go substantially negative here," he explained.
Now we're entering a period where rates may start to rise, says Taylor, which isn't an attractive prospect for many investors looking to make an investment into fixed income markets.
"But you're potentially setting up for some big volatility and potentially capital losses," he said.
Ultimately that's where he believes the risk is with the 60/40 allocation model.
"That 40 has to be allocated a lot differently moving forward," he said. "It's no longer going to be focused on government [bonds] and big components of low-risk areas, because you're not going to get the risk reward … and you weren't looking at alternatives and looking at different sources of that fixed income allocation."
On the fixed income side, Taylor said Purpose is looking at different ways to grow and improve the risk reward of that allocation.
"We think high yield bonds are a decent risk reward right now. If we do start to come out of this recession, and things start to go materially higher, then the high yield bonds are going to reward you better," he explained.
He noted there are a lot of good strategies out there with good risk reward profiles, and where managers are doing deep dives while also coming up with strong ideas.
Taylor says this is similar to what he's seeing in investment grade bond portfolios, where he says people are looking at higher credit opportunities in fixed income.
This means investors will get a higher coupon and will then be able to take on a little more risk which is still on a smaller scale for a lot of people.
According to Taylor, Purpose offers a few different strategies, including a Premium Yield Fund, which is a low-risk method of generating stable income from equities using Purpose's proven options-writing strategy.
Purpose also has a Credit Opportunities Fund, which is doing well, says Taylor. With it, investors are able to access different credit strategies throughout North America.
"It's a great option for a fixed income component," he said.
Purpose also has physical gold and silver bullion funds. Taylor noted the diversification of having precious metals and real assets in a portfolio is something that has been traditionally been in place but seems to have been forgotten over the last decade.
"But I think we have been reminded this year that there is some value of having some real assets and if yields start to increase, and inflation starts to come back into the mainstream having a gold allocation of three to five per cent, that's something that could be worthwhile," said Taylor.
Purpose has a product called Purpose Gold Bullion Fund (ETF ticker: KILO), which Taylor says is a fully fundable exchange into physical gold held in the Royal Canadian Mint. The purpose of KILO is to help investors protect their portfolio by owning physical gold.
The 60/40 allocation method needs revisiting, and having the broad selection offered by Purpose Investments can help to simplify that search.