WP Award finalist Elie Nour has accomplished what most advisors eyeing a hot market from afar can only dream of.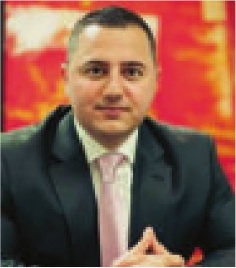 One of a handful of advisors up for the Young Gun award, Nour moved his thriving business – lock, stock and photocopy machine – from one province to the next in the quest to tap an expanding, upwardly mobile demographic. His team of advisors and supporting staff also came along for the ride.
"You are moving from a smaller centre to a larger centre," says Nour, pointing to his move from Montreal to Oakville, just west of Toronto. "The incomes here are higher, and the real estate has gone crazy. You are dealing with higher-net-worth clients."
The firm's expansion tells the tale beautifully.
The Nour Group has now ballooned to 32 advisors, with an AUM of $500 million by the end of the 2015 well within reach. Nour's shortlisting for the Young Gun award comes on the heels of another milestone. He was named to the WP Top 50 Advisors list this year, with an average AUM per client of about $591K. That's the median for his personal client roster, by the way.
The Nour team, many of who travelled with him from La Belle Province is a large part of that success. It's a message echoed by other finalists for awards in more than 19 categories. The gala ceremony takes place June 5 at Toronto's Liberty Grand.
"I know I can only grow if they, my team, are growing," the 30-something Nour tells WealthProfessional.ca. "You have to be selfless to grow. There's abundance all the time."
For more on the event and finalists drawn from across Canada, click
here.