As entire workforces get split up or put out of commission, advisory practices must take steps to ensure their futures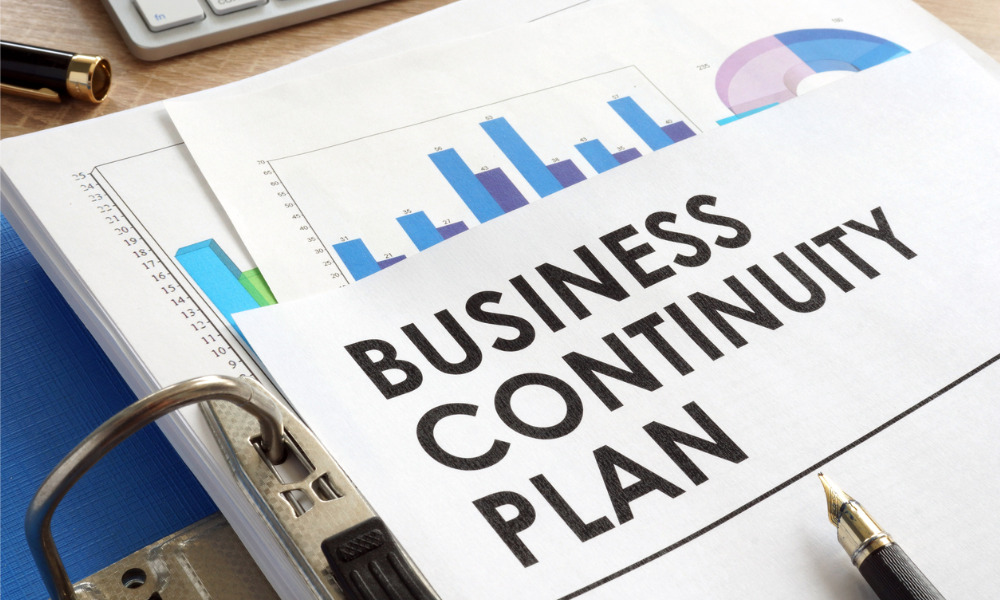 As the COVID-19 outbreak continues to run its course, companies and practices all over the world are finding ways to keep operating while mitigating the risk of infection. And now, more than ever, it's critical for owners and managers of financial-services companies to consider the risks to the continuity of their firms — and what they can do about them.
"Any firms which have failed to sufficiently address real-time redundancy, mobile communication capabilities, and work-from-anywhere readiness may be left behind for good," William Cerynik, director of Business Development and senior wealth advisor with Ashton Private Wealth, wrote in ThinkAdvisor.
He noted several what-if scenarios that should be top-of-mind in the midst of the pandemic: a chief compliance officer taking a week's leave to attend to a sick relative; a personal assistant or junior advisor being quarantined; a branch owner being hospitalized for an extended period due to coronavirus-related complications.
"Ask yourself: What advice would I give a client who is a business owner?" he said, laying out several steps for firm owners to follow.
Establish a written, easy-to-follow business continuity plan in place
Having your plan codified in a simple, easily comprehensible document will be beneficial in guiding the decisions and actions of those left in charge, as well as making sure everyone can effectively get on the same page during a crisis situation.
Regularly share details of continuity and succession plans with the leadership team and key personnel
Keeping people in critical positions apprised of your plans will minimize the time needed for them to respond and put plans into action when needed.
Ensure team members are mobile, connected, and comfortable working from anywhere
The virtual workspace is playing an increasing role in the wealth industry, with many finance professionals embracing the benefits of the virtual workspace. But transitioning to a remote working situation may not be easy for others, so firms must provide support possibly in the form of training and demonstrating best practices in the use of technology.
Ensure relevance by outsourcing certain resources
Now would be a good time to look into different remote work platforms, data analytics and management tools, and other digital solutions that will be useful in the new distance-based workplace.
Follow up with vendors regularly to understand their readiness plans
To ensure continuity plans are robust and future-proof, make sure third-party vendors and providers of critical infrastructure can be trusted to withstand and continue to deliver through emergency situations.
Have up-to-date, well-considered succession plans — both temporary and permanent
Establishing a definite path of continuity for key positions will provide much-needed reassurance and security to clients, employees, and all stakeholders.