Is your plan robust enough? Seven reasons to get your continuity planning in order amid global pandemic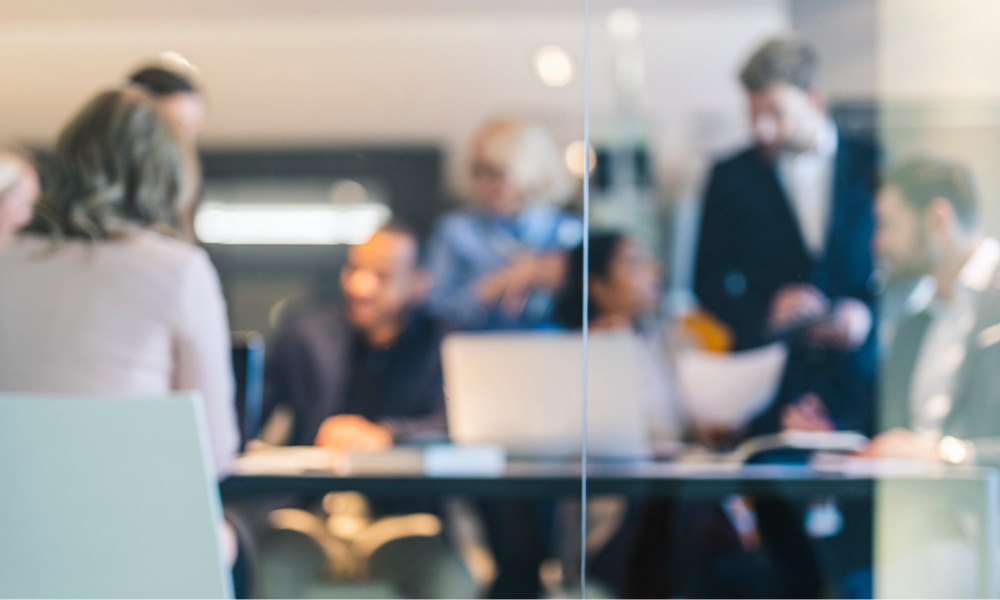 Over the last several days, amid COVID-19 concerns, we've all been inundated with emails from suppliers, service professionals, and maybe even clients sharing with you the measures that they put in place to stay healthy while simultaneously ensuring there is no disruption of service. As insurance or financial advisors you too likely sent an email to your customers this week. Perhaps it was calming them about the markets, reassuring them about the strength of your carriers, or simply letting them know you're a phone call away during the pandemic.
In Canada, if you're an insurance or financial advisor you've probably been reminded of your obligations surrounding business continuity from your dealer, MGA or trade association. Perhaps it was the MFDA's Rule 2.9, IIROC's Rule 17, CLHIA's G18, or OSFI's B10 Guidance. In the US, FINRA Published Regulatory Notice 20-08 suggesting firms update their BCP to address a wide range of possible effects from the COVID-19 pandemic.
In Part 1 of this three-part series about business continuity plans (BCP), I address how many agents and advisors can include this in their communication to their clients:
"Additionally, and under less than ideal circumstances, I am also prepared for a pre-mature death, or disabling condition which would prevent me from meeting your service expectations."
How confident are you that the email you penned and, more importantly, the plan you've crafted meets the standards in the requirements or guidance above? Was it robust enough to take into consideration your untimely death, disability or loss of licence? Not very likely. At a packed advisor event I spoke at recently, I asked a room of nearly 100 top investment and insurance producers - who all agreed that continuity and succession was an important fair treatment to consumer issue - to raise their hand if they had a formal, written business continuity plan. Only one hand went up. If you fall into that boat, you aren't alone. After conducting a 10-year study, FP Transitions indicated that only 3% of investment advisors had a continuity plan. They attributed that to the aging advisor demographic coupled with the number of single-owner sole proprietorships in our industry. We can do better. We have to do better.
A solid business continuity plan needs to account for more than loss of facilities. It needs to account for the loss of critical, key personnel. That could be staff or the founder themselves. This is challenging for advisors though. For example, in 2016 the United States' Security and Exchange Commission proposed a rule requiring advisors to put business continuity and transition plans in place. It was never finalized and although many advisors have informal plans to meet fiduciary obligations, there is so much lack of clarity on the exact needs, contingencies and depth a formal business continuity plan requires that what you see in the market today is a combination of incomplete and anaemic continuity plans.
Don't fool yourself into thinking because you can communicate with your clients via Skype that you've properly stressed tested your business continuity plan. That's a false positive.
If you've procrastinated to this point despite knowing you need to put a plan in place, and the COVID-19 pandemic isn't enough to motivate you, here are seven more reasons why you should just do it.
1, Do it for your clients
In the event your plan requires activation, the circumstances will undoubtedly be heavy and involuted. Your continuity partner and your loved will benefit from having understanding, knowledgeable clients. Not only will your plan ensure they'll be cared for in your absence, communicating your plan will encourage them to be more supportive as well. And what better way to communicate to business owners the value and mechanics of a continuity plan then by demonstrating to them the strength of yours.
2, Do it for your loved ones
Those of you who help your clients with estate planning know that it will help their heirs, who may be at a disadvantage, from having to make critical decisions at a difficult time. Your business continuity plan is no different. In many cases your family will know little about your operation or service model, let alone understand how to transition it to another agent / advisor. Spare them the complexity and allow them to focus on dealing with the emotion of your loss.
3, Do it for your team
During your recovery how will compensation be split from the revenues your clients generate? Should you pass away, how long will your family receive that income? Will they at all? You simply cannot conclude that compensation will continue in perpetuity and ironing these things out ahead of time will save you and your team an enormous amount of grief.
4, Do it for your employees
If your business includes licensed or unlicensed staff, similar to your loved ones, they too may be dealing with an overwhelming amount of emotion. In many cases they're your directors of first impressions and the strength of their relationships with your clientele will be leveraged in your absence until you are able to return. It's imperative that for them to be effective during this time that they have a solid understanding of the continuity plan and are given the opportunity to participate in its review and updating on a periodic basis.
5, Do it for the value of your life's work
It's clear that for many advisors and agents their practice represents their life's work. In many cases their most valuable asset as well. In the event of your death or disability your business' value will begin to erode. A continuity plan will help to preserve value in the short term and ensure clients stick around for the long haul. Moreover, it can have a meaningful impact on your estate planning, particularly if a swift sale is required. Part of the process is to have a regular valuation done on your business which will be useful to facilitate the transaction and measure how expenses will be addressed.
6, Do it to kick-start your succession
The process of building your business continuity plan will reveal a lot about yourself, your team and areas of opportunity required to improve your operation. It is also a fantastic building block for succession. Your business continuity partner could evolve into an ideal succession partner who you transition ownership and leadership too over time.
7, Do it for growth
Once you've established a business continuity plan for yourself, you'll marvel at how simple it was to complete. Next, if you're still in growth mode, look around and see what practices or businesses in your area could benefit from also having a robust business continuity plan where you could fill the role of business continuity partner. You've now cornered that agent or advisor's business in the event of an unexpected calamity and positioned yourself as their potential next generation successor.
The likelihood of a founder dying or becoming disabled as a result of the COVID-19 pandemic is an unlikely scenario. But hopefully these events will prompt professionals to prepare their practices for both the unlikely and the inevitable scenarios. If you're convinced or tired about hearing all the reasons why business continuity is so important, stay tuned for Part 2 where we'll be covering what are the important parts of a business continuity plan. Lastly, in Part 3 we'll share how to put a business continuity plan in place along with some DIY tips.