He may not be a war hero like his father, but former Advocis chair Roger McMillan has won plenty of battles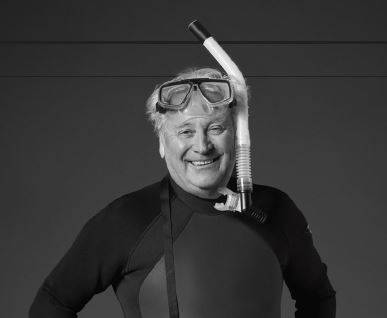 "I don't think I am anyone special, really."
It's a deeply understated remark for a man who has achieved so much. Not only is Roger McMillan president of his own company, he's also a past chair of
Advocis
, was a member of the CAIFA board of directors during the merger of CAIFA and CAFP, and is a past president of the CAIFA Toronto Chapter.
So what drove this modest and unassuming man to the top? A look back at McMillan's remarkable youth reveals his source of inspiration.
"My father served in North Africa during the Second World War," he says. "He was posted in Greece, where he met my mother; they returned to England and married. I was born in London, and after about six months, he was transferred to Tripoli, where we spent three years, and then he left the Army after his tour was up.
"He went into his own brick-slinging business. He was actually trained as a tool-and-die-maker and got recruited by the Canadian Avro Arrow program just outside Toronto in a town called Malton. He emigrated to get settled, and we followed a year later. Shortly after we arrived, the Canadian government shut down the Avro program. There was an undercurrent of stories about how the US government encouraged the shutdown due to the capabilities of the Arrow.
"The result was my dad was out of work with a new family. My mother went to work at nights, and my Dad eventually worked during the day, and we managed to make ends meet. I can remember eating eggs and bacon and beans for days on end."
After his challenging upbringing, McMillan vowed to create his own path and avoid similar struggles, setting forth on a career in economics – but it didn't follow a traditional course, either.
"I had an idea that I was going to be an accountant," he says. "I actually interviewed with several accounting firms and one insurance company, just for a different perspective. My interviews with the accounting firms were less than enjoyable; I couldn't see myself as the indentured type. So I accepted a position with
Canada Life
."
It was while working at Canada Life and travelling around the US to present seminars that McMillan met a lot of like-minded advisors and was encouraged to dip his own toes into the water.
"I was referred to Tony Lawes, who was a manager with Canada Life and an icon in Canada," he says. "He was known not for developing insurance agents, but for developing businesspeople who sought to solve problems. We were taught to take facts about prospective clients to discover their needs and find out what the client wanted and then make recommendations based on those factors. That was how we built up a practice."
Taking action against taxation Solving problems quickly became a calling card for McMillan – in the late 1980s, he worked on the Action Committee Taxation [ACT] to oppose what he describes as a "vicious budget" by the Liberal government.
"At the time, our healthcare system had a private-sector component," he says. "Employers could put a health and dental plan that covered prescription drugs and dental care and much more for their employees, and the premiums were deductible by the employer and non-taxable to the employee. The Liberal government at the time wanted to tax those benefits.
"Well, Canadian employees depended on these benefits to protect their families," McMillan says. "Our organization … developed teams of agents who took a number of the legislative initiatives from the budget and visited each member of Parliament in the home ridings."
Thanks to ACT, there were more than 60,000 letters sent to senators and members of Parliament. ACT won the battle decisively, and the effects are still being felt today.
"I think that our organization has had an impact on the environment of the financial services sector and has led to the Canadian financial services industry sector being the best in the world," McMillan says. "We are the only country in the G7 that didn't need to bail out its banks and insurance
companies."
Advisors' advocate Today, McMillan continues to go to battle for the financial services industry in Canada. He only recently stepped down as chair of the Advocis political advocacy committee, which liaises with provincial legislatures and meets with MPPs to promote its views on how advisors should be regulated. In addition, he's currently the chairman of the board for the Advocis Protective Association.
"The organization was established to build an errors and omissions [E&O] insurance liability company for financial advisors," McMillan says. "It is mandatory to have E&O insurance to practice as a life agent in most provinces in Canada, which is an important feature for consumers, because if there was some nefarious activity, the client can sue the advisor rather than a bank or insurance company."
McMillan has dedicated his life to boosting the performance and trustworthiness of the financial services sector in Canada, describing his role as "assisting people to make smart decisions about their money and helping them create, manage and preserve their wealth."
He is also a perpetual sponsor of the Ontario Lung Association and recently posed for its publication in a diving suit. So what would his father have made of his tenacious struggles to make the Canadian financial services industry the envy of the world?
"He passed away 18 years ago," McMillan says, "but you know, I think he would have been proud of me."