After three years at the helm of HollisWealth, Tuula Jalasaa has positioned the firm well for the future and given advisors an independence that is the envy of the industry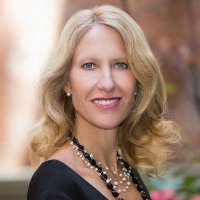 After three years at the helm of HollisWeatlh, Tuula Jalasaa has positioned the firm well for the future and given advisors an independence that is the envy of the industry


In 2011, Tuula Jalasjaa was presented with a challenge she simply couldn't turn down. Scotiabank had just completed its billion-dollar acquisition of DundeeWealth, and Jalasjaa was charged with leading the newly rebranded HollisWealth into the future.

"I thrive on challenge," she says. "I don't do easy very well. I don't do status quo very well. There was an opportunity to lead HollisWealth, and I've always been fascinated by the independent space. I knew it would be an opportunity for me to embark on that next challenge and really reinvigorate myself."

'Challenge' might be an understatement – not only did Jalasjaa take over a company that was embarking on a massive change, but she did so within an industry in the throes of a mini-revolution of its own, thanks to CRM2.

"That was a challenge on trying to get to know the business, grow it and enhance it while also spending time on all these regulatory changes," she says. "They're necessary, and they're important for investor protection, but you can't underestimate the time and resources involved in executing them."

Three years later, she's navigated the storms and helped HollisWealth earn a reputation of independence and entrepreneurship that sets it apart from other firms in the industry.

In with the new
When Jalasjaa first took the reins, she had to focus on integrating the business, which didn't happen overnight. In fact, she estimates it's taken her entire three-year tenure to harmonize everything from systems, technology and policies to – perhaps most important – company culture.

She credits the progress she's made to her willingness to get out on the front lines with advisors.

"My first year in the role, I tried to get out and see as many advisors as possible – and I'm proud of the air miles I've accumulated and continue to accumulate," she says. "I don't think you can run a business by sitting in an ivory tower. You have to be out talking to advisors about what they need and what they're seeing. They're the voice of their clients."

It's taken time, but the fruit of Jalasjaa's labours is becoming apparent.

"This last year was the best year in the history of the firm," she says. "The last three years, we've experienced double-digit growth from a revenue [and] AUM perspective. We've been top quartile, not just against independents, but all firms in the industry."

Advisors have also benefited; average book size has gone up considerably.

"We're sharing in that growth equally – so despite the markets, despite being part of a new ownership with Scotia, we've been able to grow and outpace a lot of our competitors," Jalasjaa says. "We're very proud of that."

Fostering independence
One of the hallmarks of HollisWealth, and one of the key reasons for its continued success and growth, is the partnership Jalasjaa has managed to forge between the firm and its advisors. Independence for advisors is something she's sought to maintain; she created a council that includes advisors to make sure their perspective is included in every decision the company makes.

"It really is a true partnership," she says. "We need each other. We need to work together. It's a team, and I think that promotes more of that entrepreneurial spirit where our advisors feel comfortable sharing ideas. They know that they'll be heard and that there will be action."

While other firms slowly chip away at advisors' independence – dictating the size of accounts, what clients they can deal with or how they have to price – HollisWealth has sought to leave that up to the individual.

"The key to independence is that our advisors have the flexibility to make those decisions on their own," Jalasjaa says. "They're seeing HollisWealth as a tremendous opportunity to be able to really be a business owner, be entrepreneurial, drive business the way they want to, yet they still have that safety and stability by being connected with Scotiabank. We're the only independent firm owned by a bank in the entire world. And that provides that flexibility and stability that they can't get anywhere else."

That independence is giving HollisWealth advisors a leg up in the post-CRM2 world. "To me, that's our value proposition," Jalasjaa says. "We think in an environment like CRM2, where advisors need to provide value, the fact that they're entrepreneurial and independent [allows them to] make objective decisions in the best interests of their clients."

The way forward
The company is also being proactive by looking for growth opportunities through technology.

"We're not waiting for those changes; we're actually being proactive, partnering with Fintechs," Jalasjaa says. "We're launching a number of innovative technology solutions that are going to help our advisors meet the needs of all segments."

One segment that HollisWealth is particularly focused on is millennials.

"They want online tools," Jalasjaa says. "They want mobile tools. They want to be able to move back and forth and then to their advisor, so we need to be able to deliver a seamless experience for our advisors and clients. That's a big focus for us, and I think it's going to help us be successful as the innovation leader in the market."

With a successful rebranding under her belt, Jalasjaa is now working to get the message out to the public. HollisWealth's recent national TV and magazine advertising campaign – the largest in the firm's history – was developed after extensive discussions with advisors.

"Our core advertising message was that, as independent business owners, HollisWealth advisors are personally committed to the financial well-being of their clients," Jalasjaa says. "The new tagline, 'Invested in you,' which accompanies the advertising, is a bold summation of all that makes HollisWealth advisors fundamentally different, compelling and relevant."


Tuula Jalasjaa is the Managing Director and Head of HollisWealth.