It could be a case of buyer beware if you're copying others' strategies without an advisor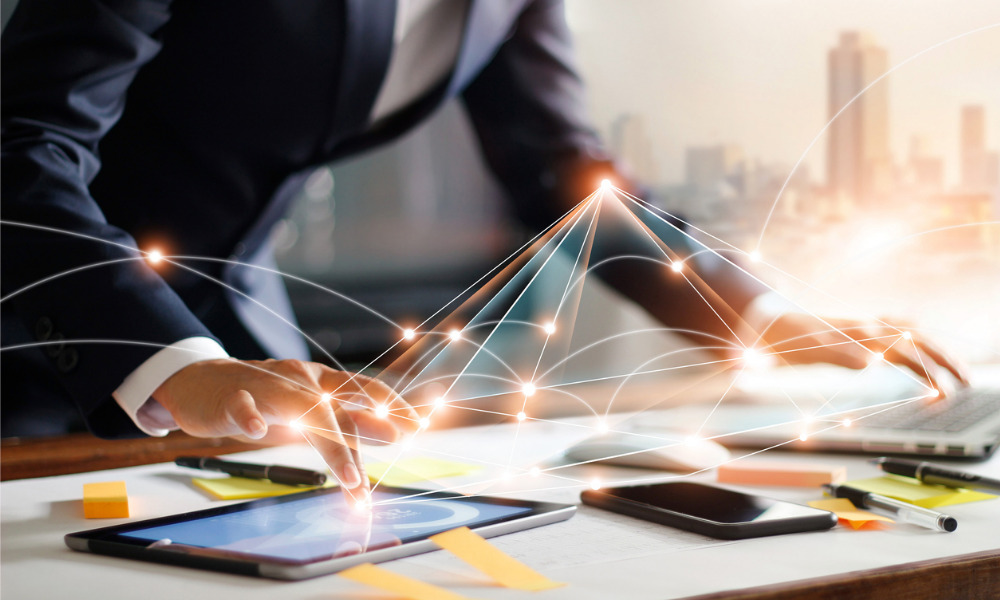 Social media has made "social trading" popular as financial influences – or "finfluencers' – share their thoughts on how they trade. Many people follow these influencers, even though they may or may not have the credentials to be offering their advice. But, an increasing number of people are mimicking their moves, even though what they're doing may not be in their best financial interest.
Social trading is way to invest where you can copy other people's investment strategies. Even though it will save you from investing too much time in finding good trading opportunities or strategies, it isn't something that most advisors would recommend because what you copy may not fit your needs. So, if you don't know what you're doing, you could quickly be in trouble.
How does social trading work?
Social trading brings both beginner and more experienced investors together on a common social trading platform where they can share trading strategies and ideas. Investors can search for other investors, look at their historical performance, study their trading activity, and ask them questions before deciding if they want to copy their moves for their own portfolios. The idea is that you should find the trader that most suits your needs and then replicate his or activity with one click. You can even subscribe to some. You can also choose to copy part or all of it, depending on your needs.
Most advisors would not recommend social trading because it doesn't lay the groundwork that they do to keep you safe and meet your personal financial goals. When you work with advisors who do financial plans, they help you look at your income, expenses, and assets, and determine how much you can safely invest to also meet your financial goals. Advisors then work with you to ascertain your financial goals and check your risk tolerance. Then, they build a financial plan – often along with other plans, such as insurance and estate – to help you hit those marks.
The problem with social trading is that you may not do all of those before you start. So, you may not be fully versed in what you can safely invest – or afford to lose if it goes wrong – or even what your financial goals and risk tolerance are. So, just copying someone else may not get you where you need to go since their goals are probably different than yours. That will leave you more exposed.
Another concern is that some of these "traders" may be paid to push a certain investment strategy to benefit someone else, such as a company. They may not declare their conflict of interest, but it can skew the advice that they give, putting you at additional risk if you're not financially well-informed.
So, if you decide to go this route, you need to minimize the risks. Work with an advisor to do that upfront work, then research the traders that you follow. Are they accredited? What is their historical performance? You should look for years, not months, of results. Which risk levels do they address? This is definitely a case of buyer beware, so take every precaution you can before proceeding.
What are the trading signals?
Given the platform, and diversity of traders on it, the person whom you're following may not be any more knowledgeable than you are. But, if you've done all the upfront preparation of determining how much you can invest (and lose), what your financial goals are, what your risk tolerance is, and what options you can safely use to attain your goals, given all of those other factors, you can then learn to use technical analysis to identify the right time to trade on a range of markets. The signals function of a good online trading platform will give you buy and sell suggestions.
How can you use market sentiment indicators?
One of the most common ways to identify other trader' trends and inclinations is to use market sentiment. This shows the mood of financial market participants, but it can give you insights about what is being traded and when. Gauging market sentiment can be hard as there are so many factors that can influence whether traders are optimistic or pessimistic. But, some of the measures to consider are trader commitment, client sentiment, volatility index, and the high/low sentiment ratio.
How does social trading differ from copy trading?
Copy trading is a trading approach where you copy parts of someone else's strategy. Copied elements can include order types and allocations. So, even though the social trading platforms may allow you to interact with another trader, you may need to be cautious about picking up just part of a strategy when the other trader needs to execute all of it to meet his or her goals. You can also put yourself in more jeopardy than following one person's strategy if you patch together pieces of strategies from several different traders, especially if you're not sure of all you're doing. You should also note that past performance does not promise future results, especially in these precarious markets. You should look at least five years of trading history. But, keep in mind, it's just what's happened in the past – and not investment advice for your future.