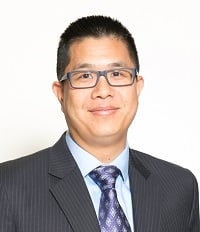 Portfolio Manager
Nicola Wealth Management
Age: 35
Years in industry: 12
Certifications: CAIA, CIM, DMS
A well-experienced portfolio manager, Ben Jang has specialized in global equity, GTAA and market neutral funds in his 12-year career. A member of the Vancouver chapter of the Professional Risk Managers' International Association, Jang brought his experience to Nicola Wealth back in 2012. He has since been managing income-orientated, equity-option strategies, preferred shares, and hedge fund strategies.
For Jang, success in the industry is all about recognizing the current environment and using that knowledge to better position clients. "Our investment portfolios focus on cash flow investing and embrace a diversified approach beyond stocks and bonds with unique opportunities that are not readily available to retail investors," said Jang. "Advisors need to provide sophisticated advice to clients in a manner that is straight-forward. The advice needs to help clients achieve their own goals and realize their own legacies."
Jang has always looked to challenge himself. He studied physics at the University of British Columbia to gain a better understanding of the world around him. It was there that he was introduced to the career he now finds himself thriving in. "I decided to get into the industry partially on the advice of one of my professors who described that finance shares many similarities to traditional sciences. But adds an additional element of complexity, as it incorporates a human component. This dynamic environment requires one to constantly challenge themselves and to be continuously learning."
Now, despite finding success in the industry himself, Jang says his greatest achievement has been what his firm has been able to accomplish. "I'm most proud of the collective success we have enjoyed at Nicola Wealth. Everyone is committed to working together and recognizing the benefits we can achieve sharing our intellectual curiosity and integrity."