Mia Karmelic of Investors Group is part of the Wealth Professional Canada Young Guns 2018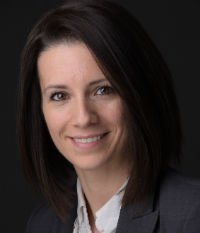 Division director and senior financial consultant
INVESTORS GROUP
Age: 32
Years as a financial advisor: 6
Certifications: CFA, CFP
While it's a common consensus that younger advisors have it tough in today's business, there are ways to navigate the various minefields out there. Proper preparation is one of them, and it's a strategy Mia Karmelic extols. Now a division director with Investors Group, Karmelic has a few words of guidance for new entrants to the business.
"With the constant regulatory changes that are occurring in the industry, it becomes vital for young advisors to invest in systems as well as support staff to run a successful and compliant practice," she says.
This requires an upfront investment, which might be difficult for a young advisor, but Karmelic believes such an approach usually pays off in the long run. The support provided by an advisor's firm is also crucial, and Karmelic says she couldn't have asked for more in that regard.
"In my opinion, Investors Group provides some of the best-in-class, as well as hands-on, training in the industry," she says. "There is a vast focus and corporate support in attaining the CFP designation from the get-go, and we have the largest amount of CFP advisors in the industry at this time."
Now in her sixth year as an advisor, Karmelic believes ambitious advisors should never stop learning. Managing a person's financial future is quite a responsibility, and a commitment to better oneself is what separates those at the top of the profession from the rest.
"Not only do certifications enhance our skills as advisors and allow us to provide enhanced solutions to our clients," she says, "but they also give us the confidence to continue moving up-market and deal within the high-net-worth space."
This commitment to improving individual standards will help bolster the industry's reputation as whole, Karmelic explains.
"Although I understand that many clients haven't been exposed to the value of financial planners, I'm excited to see how the FPSC continues to push the value of our profession to the public," she says.