Jeff Letchford of Mandeville Private Client is part of the Wealth Professional Canada Young Guns 2018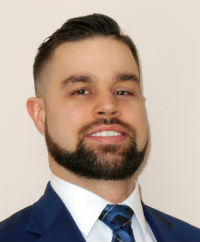 Investment advisor
MANDEVILLE PRIVATE CLIENT
Age: 28
Years as a financial advisor: 2
Certifications: CFA, CSC, LLQP
Many young advisors find themselves diving head-first into the deep end, but that wasn't the case in Jeff Letchford's early days at Mandeville Private Client.
"I am fortunate to work with a company that offers an excellent advisor training program, the Mandeville Professional Development Program," he says. "The program covers the principles of wealth creation, the framework for investment success, and public speaking and presentation skills. The experience included coaching from Michael Lee-Chin, which was a tremendous opportunity and confidence-builder."
In terms of learning the nuts and bolts of financial advice, Letchford credits his stint as an associate to Guido Camaiani, whom he works alongside to this day. Now managing his own book of business, Letchford has come a long way in his two years as an advisor.
"Much of my growth professionally and personally over the past couple of years is attributable to the guidance of Guido," he says. "His 15 years of advisory experience helped to accelerate my growth. In addition, I'm fortunate to have learned from many other advisors located at Mandeville's head office. As the only advisor at the branch who is under 40, I am grateful that my colleagues have been so willing to teach a younger advisor. Everyone has a unique way of advising, so I have taken bits and pieces from each mentor and formulated my own recipe."
That's not to say Letchford's training is finished – quite the opposite, in fact. Mandeville puts a lot of stock in continued education, holding regular practice management sessions and hosting guest speakers who discuss relevant topics in the advisory world, including portfolio management, marketing, social media, compliance and legal requirements.