Grant Dawes of Northland Wealth Management is part of the Wealth Professional Canada Young Guns 2018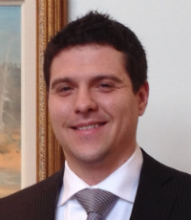 Associate advising representative
NORTHLAND WEALTH MANAGEMENT
Age: 32
Years as a financial advisor: 7
Certifications: CIM, CFP, PFP
Grant Dawes has spent almost his entire career offering investment advice during a period of record low interest rates. That all started to change last year, and central bank policy is something young advisors certainly need to keep on top of for their clients.
"All of us started our careers after the global financial crisis in 2008 and have only experienced unprecedentedly low and or falling rates," Dawes says. "The period we're entering now is going to be completely new and will have a significant impact in all areas of expertise, from investment management to financial planning."
That's just one of the many outside forces advisors must consider. The investment landscape looks particularly volatile right now, and as technology continues to push the boundaries of what services advisors can provide, clients will expect them to be on top of new developments.
"The rise in popularity of cryptocurrencies will be at the forefront of client conversations," Dawes predicts. "We are finding that friends, family and clients are turning to younger advisors for their advice in this space, and the challenge will be how we respond to the demand in a thoughtful and responsible way."
That's a positive development, especially in an industry where the youngest practitioners have an uphill battle on their hands. Dawes doesn't necessarily see it that way, especially for those who can keep enhancing their value proposition.
"When I first started out, I was a bit naive in my belief that having superior knowledge or the 'best ideas' would make me an effective advisor," he says. "I quickly realized that one of the most important tools is the ability to listen carefully and communicate well with clients."