Devin Cattelan of HollisWealth is part of the Wealth Professional Canada Young Guns 2018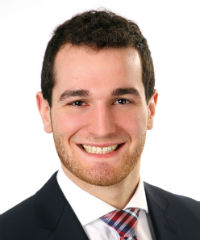 Associate investment advisor
HOLLISWEALTH
Age: 25
Years as a financial advisor: 4
Certifications: Passed all three levels of the CFA program and may be awarded the charter upon completion of the required work experience
One of the youngest of this year's Young Guns, Devin Cattelan made his start as a financial advisor at the ripe old age of 21. Four years down the line, he has learned a number of important lessons.
"When I first started my career, I put too much emphasis on the investment portion of the job and underestimated the importance of holistic wealth management," Cattelan says. "I believe that an effective advisor will always start by identifying a client's needs, goals and aspirations. True value is added during the financial planning process by going beyond asset management and into tax, estate and insurance planning."
Holistic wealth management – far more than simply picking stocks or selling a life insurance policy – is what being a financial advisor is all about in 2018. Unfortunately, the reputation of the industry has suffered, which is a real source of frustration for advisors like Cattelan who hold the job in high regard.
"I still find that advisors get a bad rep," he says. "It's not uncommon that I get a rude remark when introducing myself as an investment advisor. It's unfortunate, as most advisors that I have met care a lot about their clients and want to do what's in their best interest. I think a few bad eggs have spoiled the lot."
That said, the majority of financial planners do hold high ethical standards, and Cattelan believes those with decades of experience have a lot to offer the younger generation.
"I'd like to see more aging advisors take on younger advisors in a mentorship capacity," he says. "I think this type of relationship can benefit both parties. The younger advisor can benefit from the experiences of the older advisor, whereas the older advisor can draw on new ideas and energy from the younger advisor. This also helps with succession planning."