Darius Muica of Nour Private Wealth is part of the Wealth Professional Canada Young Guns 2018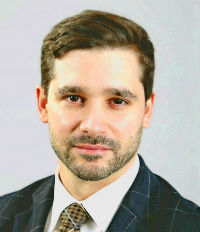 Investment advisor
NOUR PRIVATE WEALTH/ MANULIFE SECURITIES
Age: 34
Years as a financial advisor: 5
Certifications: MBA
Part of Elie Nour's team at Manulife Securities, Darius Muica likens the early years as a financial advisor to starting your own business. Both are high-pressure situations where success can be hard to come by, but the allure remains.
"The difference is that when you start your own business, you need capital for an initial investment, and as a financial advisor, the initial investment is your time," Muica says. "I believe that somebody who is young has the energy and drive to put in the extra hours that are needed in this business to even have a shot at being successful. Somebody who is considering a career change will have a much harder time because he or she already has a certain lifestyle and responsibilities in place."
It's a profession with a steep learning curve, but in Muica's case, the team at Nour Private Wealth made his ascent more manageable.
"The training and support I received when I started was instrumental to my success," he says. "When starting, you need to figure out how to bring in new clients, all the regulatory and compliance policies, how to add value either on the investment or tax side, how to manage the portfolios, how to service the clients, etc. At Nour Private Wealth, I had the opportunity to be trained by some of the top advisors in the country and learn their process."
In Muica's view, this is a system that should be replicated in advisory teams across the country. Young people are an essential part of the wealth management industry, and recruitment needs to be a priority in the years ahead.
"I am involved in training new advisors in our branch, and I am often amazed at their diligence and hard work," he says. "To attract young advisors, it is important to understand that they don't have a large book of business for income generation. They depend on every client they sign, and they need to be compensated for it. Eliminating some of the fee structures that allow this type of upfront compensation significantly reduces their chance of success."