Brianna Rathwell of HollisWealth is part of the Wealth Professional Canada Young Guns 2018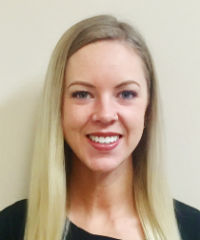 Associate advisor
HOLLISWEALTH, INDUSTRIAL ALLIANCE SECURITIES
Age: 24
Years as a financial advisor: 4
Certifications: RRC, life and A&S advisor
Hot on the heels of her father, John, being named one of Wealth Professional Canada's Top 50 Advisors, Brianna Rathwell finds herself among WPC's 2018 Young Guns. Financial advice is a family business for the Rathwells; her brother, Jonathan, is also part of the firm. Now in her fourth year as an advisor, Rathwell is preparing to add her second book of business, but that success hasn't come easy.
"Age itself is the biggest challenge – it is much harder for a young advisor to bring in new clients and have their trust and respect than it is for someone coming into the industry at an older age," she says. "The longer you work in the industry and the more people you meet, the more you realize our business is just as much about the personal and emotional relationships that you build with clients as it is about the numbers and returns."
Something that unites advisors, young and old, is frustration with regulatory creep in the industry. That extends far past the reporting requirements of CRM2, Rathwell says.
"As a young advisor, it is evident in my day-to-day life how much my generation uses and relies on social media," she says. "It is the new word-of-mouth advertising. But we are so limited in what and where we can post on social media that it puts us at a disadvantage to other professions."
Rathwell would also like to see greater collaboration between different generations of advisors, much the same as she has benefited from in her career.
"There needs to be more of a connection made between the established advisors who are nearing retirement and the new advisors coming into the industry," she says. "Something comparable to a practicum or mentor program would be largely beneficial."