Andrew Kirkland of Just Wealth is part of the Wealth Professional Canada Young Guns 2018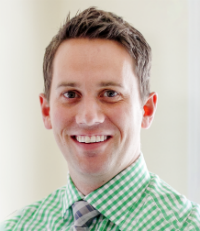 President and co-founder
JUSTWEALTH FINANCIAL
Age: 35
Years in wealth management: 12
Certifications: CFP, CIM
Andrew Kirkland is not just a Young Gun, but part of the new breed of Canadian entrepreneurs changing the investment landscape nationwide. Having founded online portfolio management platform Justwealth in 2015, Kirkland has a unique perspective on how financial advisors can adapt in the age of robo-advisors. Disruptors may have some people worried, but not those with a forwardthinking ethos, he believes.
"The financial industry is undergoing a massive transformation, and it is critical for leaders to be at the forefront of this change," he says. "As Canadians embrace new mediums to receive and share information, we must evolve with them, significantly overhauling how financial advice is delivered over the next several decades."
Contrary to some of the dire predictions out there for the advisory business, Kirkland doesn't foresee the advisor's role becoming obsolete. Instead, the job will evolve like any other, with those unwilling to change falling by the wayside.
"I believe the value of having a steady hand and an informed steward will be of paramount importance to Canadian investors going forward," he says. "It will be crucial for young advisors to remain informed, enabling meaningful conversation with clients."
That may sound simple, but the speed with which the investment landscape is changing makes it quite the challenge. Investors have never had more access to information, and that increases the need for advisors to have the right answers, whether that's on Bitcoin, cannabis stocks or whatever else the latest investment trend might be.
"We must remember that any challenge can be repositioned as an opportunity," Kirkland says. "As younger advisors look to face these challenges head-on, the key to unlocking success lies in the technology they leverage to deliver a superior overall investment experience to Canadian investors."