It's not easy out there for the new breed of financial advisors, but these 25 young professionals are flourishing as they shape the future of wealth management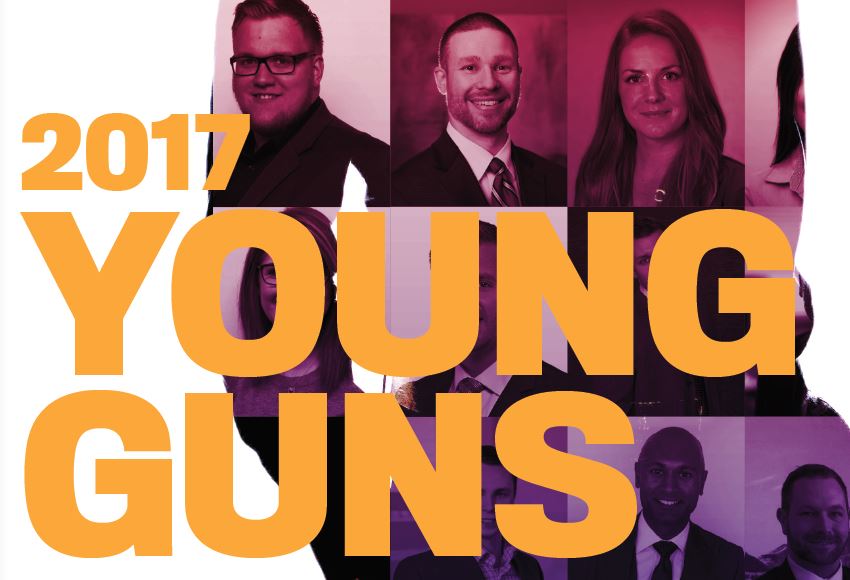 Making your mark as a young financial advisor has never been more challenging. A clear division has emerged between the high-net-worth segment and the mass market, creating a glass ceiling for new entrants. As the industry shifts toward a fee-based model, critics have suggested that ordinary Canadians are simply being directed toward bank branches for their financial planning needs – branches that are increasingly coming under fire for pushing products with little regard for their suitability for clients.
Advisory firms are under pressure themselves, of course, so often there is little leeway for someone still learning the ropes. Many of this year's Young Guns highlighted just how crucial mentoring by senior advisors can be – such guidance often means any bad habits can be nipped in the bud before they become a real problem.
This year's Young Guns are passionate about their work and keen to remove any stigma associated with the profession. However, they're also acutely aware of the many difficulties rookie advisors face, from unreasonable sales targets to the difficulty of building relationships with fellow millennials in the industry. Above all, they're conscious of the fact that a financial advisor is only as good as his or her reputation. As Tim Butler of
Investors Group
put it: "My job is to show the value I provide and ensure the clients understand that I am more than just a salesman – I am a financial planner."